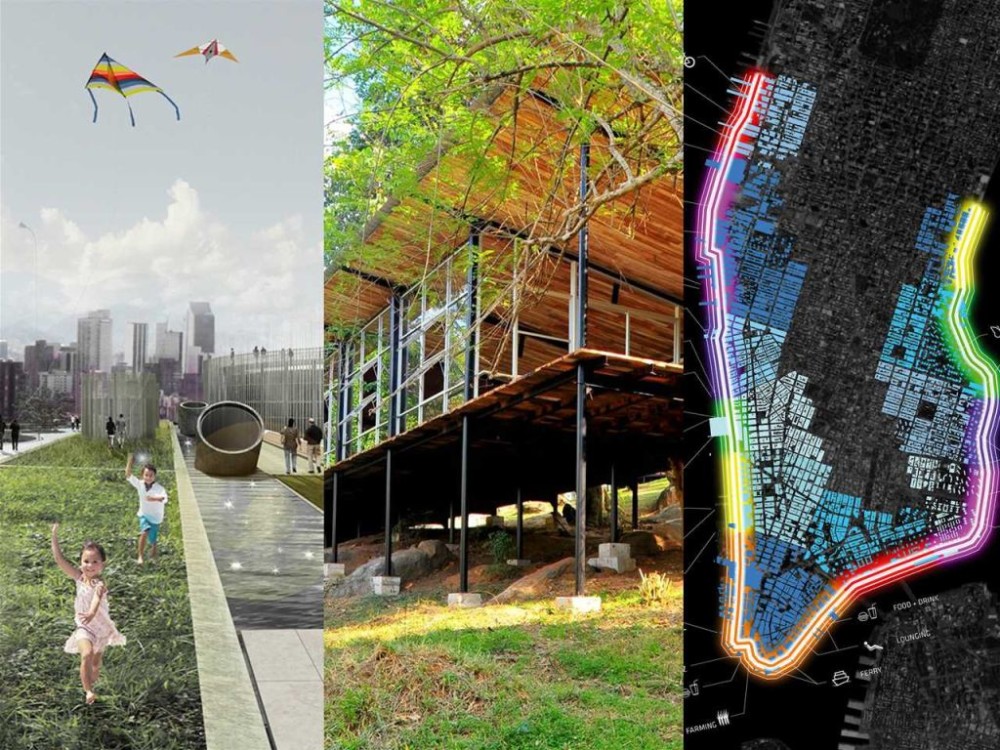 by Jennifer Wilson
The Holcim Awards for Sustainable Construction, a design competition spanning the last three years, has announced its global winners. The competition, an initiative of the Holcim Foundation for Sustainable Construction, is open to all countries and focuses on pioneering novel and future-oriented, building projects. The 15 winners from the previous five regional Holcim Awards competitions (Europe, Latin America, North America, Africa Middle East, Asia Pacific) were selected to compete in the international competition. The three respective winners from the global pool were projects from Colombia, Sri Lanka, and the United States.

Public space in Medellín
The gold prize of $200,000 was awarded to the Colombian team of Mario Camargo and Luis Tombé of Colectivo720, and Juan Calle and Horacio Valencia of EPM Group. This project is destined for the Colombian city of Medellín and focuses on creating a cohesive public space from an existing water reservoir. Architecture, modern design, landscape, infrastructure, and public space intertwine to form a public park that spotlights the importance of water to sustain an urban community.
One of the main goals for the project was to make it as sustainable and environmentally responsible as possible. The site will accomplish this by using local materials and vegetation in the construction of the park. This use of available regional materials—including tires, reclaimed plastic, and recycled concrete—allows for current local knowledge and easy worker-training programs to employ low-risk construction for community members—ensuring everyone can get involved in the construction process. The local vegetation will not only help support native wildlife by creating nature trails (and encourage birdwatching), but it will also bolster the environmental quality of the space.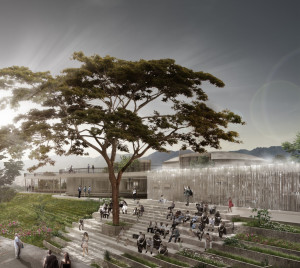 The featured design includes an outdoor auditorium constructed from one of the existing water tanks, walking paths, a water courtyard, and indoor and outdoor resting areas. Typography, the site's history, and the existing structures were all part of the team's inspiration for restoring the space as a noninvasive ecological public park.
Perhaps one of the most important parts of the project is the inclusion of water management techniques, like rain and greywater collection to reuse in the park's sprinkler and watering system. The group has also taken lighting, temperature, and humidity into account with its design, as the park includes plenty of shade from the harsh Colombian rays, natural lighting through the use of skylights and reflective surfaces, adequate air ventilation through permeable walls in the building's exterior, and bioclimatic designs that will keep areas at optimal temperatures.
The harnessing of natural air currents will reportedly help save the park money by decreasing energy costs. The park also has plans to employ the use of solar cells to help make up what energy they do need. This massive project comprises a network of 14 parks, 10 of which should be completed by the end of 2015.