The Construction Documents Technology (CDT) certification provides a comprehensive program of study for anyone seeking to enhance and demonstrate knowledge of writing, interpreting, enforcing, and managing construction documents. It is a valuable resource for project architects, contractors, contract administrators, material suppliers, and manufacturer representatives.
Priscilla Lee of San Francisco was one of the construction industry professionals who put in the time and effort to earn her CDT in 2019. Here, she discusses her career and shares her perspectives on what it took to earn this elite certification.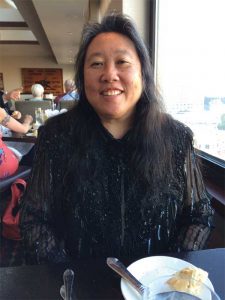 Please provide an overview of your career.
I have been a technical writer for more than 20 years. I have always pushed myself to be versatile in writing. I have written about software and hardware, including training modules for the qualification of electrical technicians, operation procedures, master specifications and design narratives, and artificial intelligence (AI)-powered virtual assistants.
What prompted you to earn your CDT?
My manager and I were tasked with a special project without much instruction and just a few words about performance specifications, but more than 300 specs to read through. We had an engineer helping us, but it was still a lot of work. During that time, my manager and I were also tasked with a specification revision project. I joined CSI in the hopes of being able to go through articles, forums, and so on to find the answers.
I had to understand what was in the specifications, what standards they were supposed to follow, how they were related, who used them, and who the other players were in the delivery process. We did not have anyone to mentor me in our engineering group, so I decided to get a CDT. I paid for the study groups and the exam because it was important for me to learn as much as I can about the industry.
How did you study for the exam?
I studied one to three hours every day, and made flashcards and cheatsheets/modules/one-pagers to aid learning. Sometimes, I would be up studying until 3 a.m. I also read various articles by several CSI members and lawyers.
What in particular about the exam process stands out for you?
The wonderful study groups, which allowed me to learn so much in such a short time! The instructors were thorough and generous. I had the most fun being in Cherise Lakeside's (FCSI, CDT) class. It did not feel like studying, and I did not mind it took place from 6 to 8 p.m. She also gave me a lot of encouragement, so I felt good going into the exam.
How will the CDT inform the work you do?
My goal is to be one of the hybrid writers (of the future) who can write documentation for buildings and AI that can be easily understood by people in the construction industry, engineers, and end-users. I want to be able to help and educate people about their living areas and help people to build these spaces, whether it is through construction specifications, application programming interfaces (APIs), or user guides. It is all very exciting.*
*This article is adapted from a blog by this author that first appeared on the CSI website.
Peter Kray is a content strategist with CSI. He can be reached at pkray@csinet.org.