by Nithya Caleb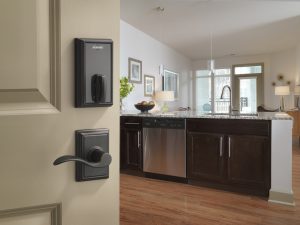 Tenants prefer new buildings because they are supposed to be fitted with the latest technology. However, new tech solutions are not exclusive to just-constructed facilities. It is also possible for existing buildings to implement (or build on existing) access control solutions to meet the evolving needs of their residents.
The implementation of access control solutions may be different in both typologies—new buildings start with this technology from the ground up, while older ones must retrofit existing hardware—but scalable solutions are available to bring smart technology to all types of residences.
A recent survey by a doors manufacturer found that the majority of multifamily millennial renters prefer to access their home using tech-based entry methods, including a smartphone, pin code, biometric solution, key fob, or card credential. By transitioning from mechanical to electronic solutions, existing multifamily buildings can unlock the door to new renters.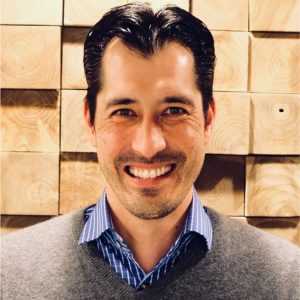 In an e-mail interview, Robert Gaulden, director, multifamily channel strategy at Allegion, a security solutions provider, explained how existing properties can transition to electronic access control solutions to make their building more efficient, and attract new residents.
Retrofitting access controls is not a one-size-fits-all approach, as there are many variables at play here. For example:
do you have an existing system;
are you looking for online or offline or both;
what are the capital or operating costs;
are you seeking basic access control or are you looking to more advance-use cases; or
do you want mobile credentials?
Access control solution considerations
Most buildings today have a basic form of access control or intercom. Therefore many facility managers would be looking to retrofit their residential units with access control. In Gaulden's experience, most operators adopt a wireless offline lock to save on installation and infrastructure costs because of the large volume of doors. Additionally, "while some operators are fine with managing two access control databases, many are starting to look for a single or integrated system to minimize data entry efforts during lease up and turnover," said Gaulden.
Choosing a lock system
It is important to choose locks that meet the local fire and building codes. Further, the selected lock system must be built for the multifamily vertical, have the ability to grow with your needs over time, minimize duplicate database entries, and offer a mobile solution for both staff and residents.
Design factors
According to Gaulden, wireless systems help remove most issues with design and implementation. Design complexity is further reduced if real-time connectivity is not a requirement. Generally, most facilities prefer offline systems at the residential doors and a mix of online or offline ones at the perimeter and common areas. Online systems can be set up by designing a dedicated communication infrastructure or by integrating to a smart apartment system.
The costs of these systems vary greatly. It depends on the use case, system design, and installation variables that are based on existing infrastructure. However, wireless and offline systems greatly reduce the overall project cost, especially at the suite-level.