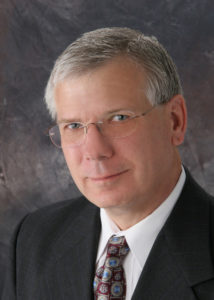 HORIZONS
Paul Bertram, FCSI, CDT, CSC, LEED AP, GGP
At the 21st Conference of the Parties (COP 21) in December 2015, countries taking part in the United Nations Framework Convention on Climate Change (UNFCCC) adopted the Paris Agreement. These nations, including the United States, will strive to keep the global temperature rise this century below 1.5 C (2.7 F). On Earth Day 2016—April 21—more than 155 countries respectively committed to this at the UN headquarters in New York City. With each country's signing of the agreement, a proposal plan for actions, whether short- or long-term, had to be submitted.
During his Paris COP21 speech, President Barack Obama said, "the United States of America not only recognizes our role in creating this problem, we embrace our responsibility to do something about it." He then committed to reduce emissions 26 to 28 percent below 2005 levels within a decade.
American Institute of Architects (AIA) president Elizabeth Chu Richter, FAIA, stated that when her board adopted a position statement on resilience in 2014, it was a call to action for architects to address issues of climate adaptation in their practice. She says architects welcome the COP21 talks as a way to ensure the role buildings play in sustainability is forefront in the delegations' minds.
CSI is a signatory supporting Ed Mazria's Architecture 2030 initiative, which calls for all new buildings, developments, and major renovations to be carbon-neutral by 2030. The Alliance to Save Energy says doubling energy productivity in the United States by that same year will save $327 billion annually in energy costs, add 1.3 million jobs, and reduce carbon dioxide (CO2) emissions by a third. The question is, how do those in the design/construction industry help make this happen?
This article is intended as a framework to consider strategic, tactical, and operational points of view regarding delivery of high-performance energy-efficient buildings. It is based on this author's personal experiences as a delegate of the Paris COP21, and as a CSI member involved in the design/construction industry for more than a quarter-century.
Government and industry pushing for change
U.S. adoption of stringent building energy codes for new residential and commercial buildings—along with resources such as the U.S. Department of Energy (DOE)'s Building Energy Codes Program (BECP) Resource Center and the Building Codes Assistance Project (BCAP)—has assisted in promoting adoption, implementation, and advancement of building energy codes on the state, local, and international levels. The DOE also has its Better Buildings initiative, which currently includes 310 partners representing 34,000 buildings who are set to achieve goals of at least 20 percent energy reduction within a decade. (These programs from states and cities are worth noting for future business and case studies on what is working and what is not in energy intensity and related GHG reduction.)
The federal government has been mandated to lead by example. The vision is to create a clean-energy economy that will increase national prosperity, promote energy security, combat climate change, protect the interests of taxpayers, and safeguard the health of the environment.