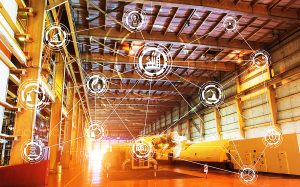 by Mark Goren
How we interface with the physical world has been changing at such an expedited pace and sweeping scale, it has earned its own terminology and a weighty place in the construction industry. The Internet of Things (IoT) is the interconnected digital network allowing everyday objects to be embedded with electronics collecting and sharing data. Examples range from wearable technology to telematics sensors. This data can deliver real-time insights; it can also be transferred to other objects, people, applications, or services, allowing it to be accessed, manipulated, searched, or collected for use. By connecting and integrating devices with infrastructure and computer systems to exchange and aggregate data, the rate of proficiency and productivity is enhanced, accuracy is improved, and human intervention is minimized. Indeed, IoT applications are not only meeting the needs of modern society but transforming it.
Today, IoT has entered the global space in full force. According to a report by advisory firm Bain, the global IoT market is projected to grow from approximately $3 trillion in 2014 to almost $9 trillion in 2020. Additionally, Bain estimates the enthusiasm for IoT has driven more than $80 billion in merger and acquisition investments and more than $30 billion in venture capital, growing businesses' expectations for scale, scope, and return on IoT investment.
In the construction industry, IoT holds enormous potential, where some technologies, like remote access and data storage, have already existed for more than a decade. As major manufacturers of building products and construction equipment continue to innovate and invest in IoT, it has become a major contributor to the growth of markets and the development of intelligent machines, buildings, and cities. Consider how many components in a building's construction and use are already touched by IoT, from design, construction, and operation to management and habitation.
As IoT applications in construction continue to evolve, the number of buyers and influencers interacting with these properties will grow as well. Architects, engineers, specifiers, and contractors will be just as involved as their end-user counterparts, particularly with new construction projects. As these audiences integrate IoT applications into their work and processes, it is important to understand what new technologies are available, how they work, and what to consider in specification.
One of the most common IoT applications is the use of sensors to capture real-time information and monitor operating conditions and performance levels on the jobsite, as well as the physical health of the workforce. Commonly called telematics, they are said to create better performing systems and decrease downtime on the worksite and during operation. Sensors placed on machinery can provide site managers with usage and idling data, and also send maintenance updates and alerts when equipment is in need of repairs, reducing delays on the jobsite and allowing for greater uptime. Sensors can also gauge how often a piece of equipment is used and how its performance has changed over time, allowing managers to better plan for maintenance.
Another common IoT application is in building information modeling (BIM). BIM creates intelligent, 3D computer models for directing the real-life design and construction of a building. According to IBM, BIM is typically used to model a building's structure and systems so changes to one set of plans can be updated simultaneously in all other impacted plans. IoT integration through sensors allows for valuable data to be pulled into BIM, including energy usage patterns, temperature and humidity trends, or foot traffic and weight throughout a structure. Over time, the collected data can be analyzed to deliver insights on the experience within a building and how structures respond to use and environmental factors. Ultimately, this may improve future building design and construction projects.
IoT has also had an effect on the green building industry, where manufacturers are designing building products and systems to have a lesser impact on the environment through better energy management. Green buildings can be designed to assist in power and fuel conservation by choosing systems with the ability to shut down automatically when the building is unoccupied or using tinted windows to adjust shading and natural light. IoT applications in green building can also help reduce waste and minimize the amount of building material ending up in landfill (according to Sustainable Brands, 40 percent of all solid waste is building materials).
Prefabricated building products, which are more efficient to produce and create less waste than traditional ones, can be outfitted with radio-frequency identification (RFID) sensors that facilitate handling and tracking. Materials outfitted with RFID tags can provide data on supply levels, self-detecting when replenishment is needed and initiating re-ordering.
As these technologies become commonplace, their integration depends on if and when architects, specifiers, engineers, and contractors will choose to specify an IoT application. When deciding whether to include IoT-based solutions in projects, these audiences should weigh a variety of considerations. How will the inclusion affect the total cost of ownership, in the short- and long-term? Additionally, how is the manufacturer of an IoT-based solution proving it is a worthwhile investment, and are case studies available showing profitability? If a project requires cost reduction, consider an IoT-based application providing longevity through preventative maintenance and service foresight; or a product promising energy conservation and tracking capabilities.
If maintaining safety and meeting health standards is paramount in a high-risk project, aim for IoT-based solutions designed to keep workers safe on the jobsite. Tools engineered to operate remotely or minimize operational risk can be extremely effective in hazardous areas and lead to enhanced safety.
It is also important for architects, engineers, and contractors to understand how well an IoT-based solution can withstand potential hacks or prohibit external access and what level of security is required from the construction phase through to management. If highly sensitive information is at risk for exposure, review the measures the manufacturer has put in place to ensure confidentiality and prohibit breaches.
Also keep in mind IoT applications in the construction industry have become big business, and there is a need for standardization and reliability in connectivity. Not all IoT devices are designed to "speak" to each other and function within the same operating system. If an interconnected infrastructure is integral to the project, ensure all IoT solutions can exchange, read, and aggregate data seamlessly. If an IoT device loses its internet connection, understand the consequences of this inability to provide data and how performance will be affected. Additionally, consider the product's ease of use and what will be needed to train the end-user on the device. On the jobsite, make sure construction workers are trained in data reading and interpretation, and be sure they will be able to provide analyses on the data the IoT device supplies.
As you can see, there are many considerations and criteria related to specifying an IoT-based solution and ensuring return on investment (ROI). Fortunately, incremental advancements are made by manufacturers quite often, and adjusted to meet the needs of modern society. In the construction industry, IoT promises to only gain a stronger foothold as solutions are brought to market far exceeding past technologies or providing unprecedented benefits. As IoT affects every touchpoint in the construction industry, industry professionals are wise to be open to the possibilities and stay abreast of advancements as they become more common.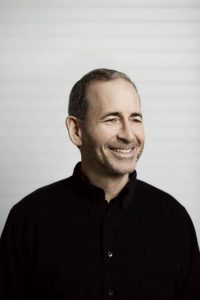 Mark Goren is the CEO of Point To Point, a demand generation agency in Cleveland, Ohio. His experience in the building materials sector combined with a passion for marketing is evident in the agency's work for clients including Sherwin-Williams, Louisiana-Pacific, Henkel, and LIXIL. Whether designing a new product launch or building a brand story, Goren and his team specialize in linking creative with technology to engage, nurture, and compel target audiences. He can be reached at mgoren@pointtopoint.com.