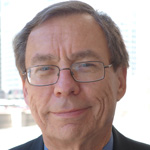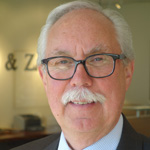 LAW
Werner Sabo, FAIA, CSI, and James K. Zahn, FAIA, CSI
Documents are usually critical items when parties—including architects, engineers, contractors, and owners—become involved in a dispute. This is true whether the dispute will be litigated, arbitrated, or mediated. One of the first things an attorney asks for are documents: contracts and amendments, correspondence, meeting minutes, and the like. As more becomes known about the case, other documents become important and one's attorney, and perhaps other parties, will need copies of the relevant documents with the assurance they are the correct ones. Simply put, providing your attorney with the proper documents can make the difference between winning or losing a case.
For a number of years now, many design firms have tried to go 'paperless,' keeping files on computer servers in electronic format. In some cases, if this is done improperly, the consequences can be disastrous. This is because many of these electronic files can be easily manipulated, making it difficult—if not outright impossible—to determine whether the document has been altered or if it is an original.
When files are kept in their original format, such as Word, Excel, CAD, etc., they can be changed. Anyone with knowledge of computers can alter the file dates, so there is no reliable way to ensure the document is what it purports to be. When such a document is printed out years after the fact, no one knows whether it was the same one given to the other side at the time. If the document was revised several times, nobody knows who received each version.
The simplest solution to this problem is to save documents in pdf format. Contracts that have been signed can be scanned and stored; they will be treated as originals by a court. CAD files can be archived in pdf format directly from the program. This means there will likely be many versions of the drawings in pdf format: various design milestones, issued for design development approval, issued for construction, and so forth.
Letters and other documents created in the office can, and should, be immediately converted to pdf and saved. That way, there will be no question as to what document was actually sent.
Drafts that are never sent should be either deleted from the system, or placed in a folder that makes it clear they were unsent. Otherwise, there may be questions whether a particular document was sent to, and received by, another party. These types of issues are important when the court needs to know who knew what and when.
Incoming documents also need to be saved. One can keep paper copies, or scan the documents to pdf format. If a pdf file is sent by e-mail, it should be saved to a folder in a logical place. A standardized file structure makes a lot of sense—by thinking of all the categories of documents a typical project will have, a folder structure can be created on the firm's server to accommodate them. This structure can then be saved as a template and, when new projects are started, imported again.
As far as e-mail is concerned, the best practice is to have every person on the project keep a separate e-mail folder for each project. These folders can then be archived at the end of the project, possibly as a pdf portfolio.
A question frequently asked concerns the length of time to keep files. This was more important before the age of digital files, which can be kept indefinitely and do not take up space. The most important documents, such as signed contracts, should be kept for at least a year past the longest statute of limitations or repose (ask an attorney what this period should be, as the laws are different in every state). Some items are not important from a legal perspective, and can be quickly disposed of. This would include things like material samples, product data sheets (which can be obtained from the manufacturer if necessary), and models (although, one should take photos for posterity).
Your attorney will be very grateful if you are smart about keeping documents, and you will be in a better position to prove your case if you do.
Werner Sabo, FAIA, CSI, and James K. Zahn, FAIA, CSI, are architects, attorneys, and partners in the Chicago law firm of Sabo & Zahn. Both are resource members of the American Institute of Architects' (AIA's) National Documents Committee. They can be reached, respectively, at wsabo@sabozahn.com and jzahn@sabozahn.com.