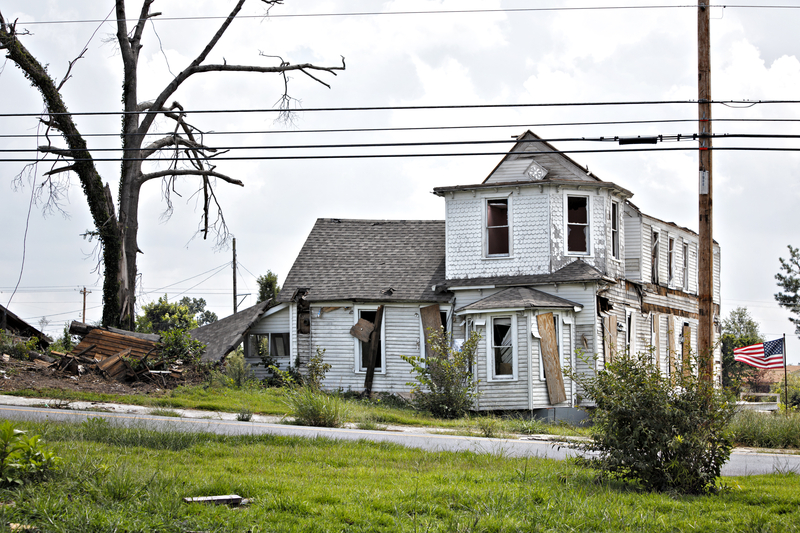 The Insurance Institute of Business and Home Safety (IBHS) has presented recommendations for reducing tornado damage through vigorous construction practices.
In late February, the group's chief engineer, Tim Reinhold, spoke at the 2015 Tornado Summit in Oklahoma City on ways to reduce tornado destruction to residential, commercial, and industrial structures. He discussed the importance of creating a continuous load path to decrease damage arguing it will double the strength of buildings to resist wind loads.
Reinhold, who is currently working on a construction guide for tornado-prone areas with the Applied Technology Council (ATC), also discussed how damage from winds ranging from 105 to 217 km/h (65 to 135 mph) can be greatly reduced if buyers select homes built to the U.S. Department of Housing and Urban Development (HUD) Code Zone III Exposure D standards and have them installed on permanent foundations. These standards meet the requirements of the code adopted by Moore, Oklahoma after a tornado measuring at Enhanced Fujita (EF) 5 hit in 2013.
Reinhold was part of the research team assessing building damage after Hurricane Charley and found HUD Code Zone III manufactured homes performed better than older, lower wind-rated homes.
"IBHS focuses on strengthening homes and businesses so they can stand up to Mother Nature during most tornadoes and other catastrophic events," said Reinhold. "These storms do not just destroy buildings—they devastate families and communities, and that is really where our concern lies. There is no such thing as a 'tornado-proof' home, but builders can definitely make design improvements to narrow the swath of property damage."
For more on building practices for weather, read "Specifying More Resilient Buildings" in The Construction Specifer.