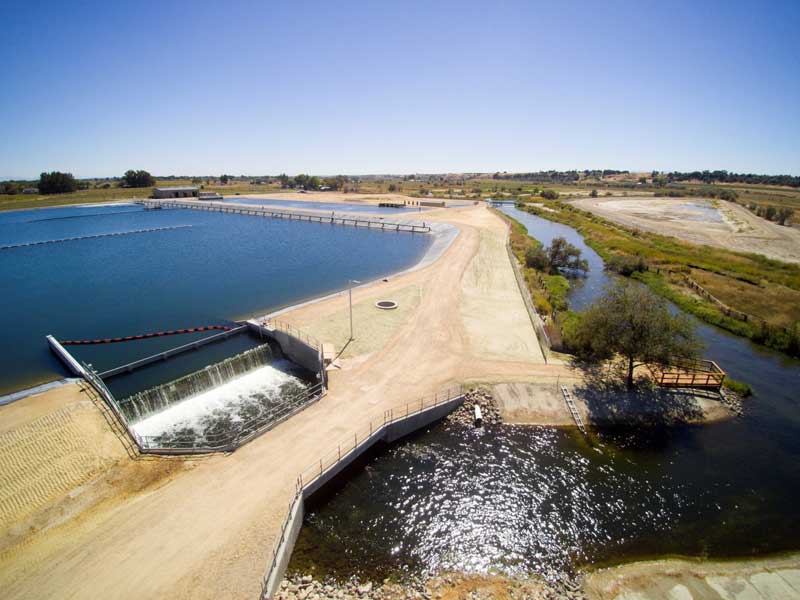 The American Council of Engineering Companies (ACEC) presented the City of Boise and California-based firm Brown and Caldwell with a Grand Award at ACEC's 51st Engineering Excellence Awards competition for the design and development of Idaho's Dixie Drain Phosphorus Removal Facility.
Treating 130 million gallons of water per day, the facility has been praised for its watershed-based approaches to meeting total maximum daily load limits (i.e. the pollutant load a water body can receive without violating U.S. Clean Water Act standards).
In order to reduce the impact of excess phosphorus entering the Boise River, the Dixie Drain Phosphorus Removal Facility, which is located 55 km (34 mi) downstream from the city's primary water renewal facilities, collects ground and surface water from agricultural operations in the lower Boise River watershed. This cost-effective approach effectively removes 63.5 kg (140 lb) of phosphorus from the river per day.
"This innovative solution eliminated the need to implement more capital-intensive modifications and at the same time remove 50 percent more phosphorus that would have been otherwise untouched," said Steve Burgos, Boise's public works director. "The Dixie Drain Phosphorus Removal Facility project is setting a national precedent for addressing water quality issues more effectively and affordably."
The $21-million facility previously received two regional awards from ACEC-Idaho, winning the Grand Concept Award and first place honors in the water and stormwater category.
To learn more about the project, check out the video below (courtesy the City of Boise).