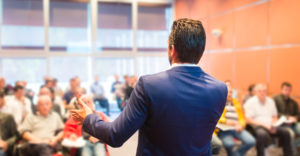 From October 2 to 4, the American Chemistry Council's (ACC's) Center for the Polyurethanes Industry (CPI) will host its Polyurethanes Technical Conference at New Orleans Marriott in Louisiana. The event offers various technical sessions, awards, and professional development opportunities to expand attendees' knowledge of polyurethanes and their application.
Although the event's more than 60 technical sessions discuss polyurethanes in a variety of contexts, their application in construction is a major focus. Rigid foams' energy efficiency, performance, components, and relevance for insulation will be discussed, as will both open- and closed-cell sprayed polyurethane foam (SPF). Sustainability and coatings are also among the topics for discussion by industry experts and officials.
CPI also offers a Professional Development Program at the conference, holding training courses for suppliers, manufacturers, and producers to improve knowledge of polyurethane-related chemicals, equipment, and products. It will also encourage further new developments in the industry with the Polyurethane Innovation Award Program, which recognizes advancements that have entered the market between March 2016 and June 2017.
A taple-top exhibition will also be held concurrently, displaying polyurethane-based products for a variety of uses. For more information, visit the event website.