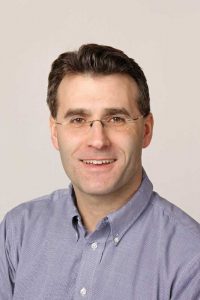 TO BE SPECIFIC
By Ken Lambert, CSI, CSL
It was a quick and good-natured comment from a neighbor of mine, but it still struck me. We were talking about applying for college financial aid and all that entails, and I made a comment like, "Well, this is going to be a real pain with the twins, if or when, they decide to go to college."
The person interjected, "Oh, not 'if' – WHEN they both go to college." This is the basic attitude of nearly every adult I know; it is the default position and that is a problem.
If parents or other adults are demeaning or being condescending toward a teen who wants to go into the building trades in lieu of the four-year college route, that young person can easily forgo their chief interest, and instead try to struggle through four or six more years of schooling for no great reason.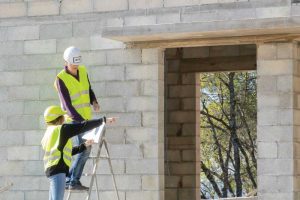 I did go to college, and received my bachelor's degree. I also have been in the construction field since (or before) my college graduation. That said, I do see both sides. Being in college, or even graduating with a bachelor's degree, does not make one intelligent.
One of the smartest people I have met in my life did not have a bachelor's degree, but was a firefighter in addition to running a general contracting/carpentry business. By the time he retired, he had accumulated more wealth than probably 80 or 90 percent of the general population, all with just an associate's degree.
The point, of course, is we continuously, as representatives of the architecture, engineering, and construction (AEC) community, must encourage and promote teens and young adults to learn about and seek out careers in the building trades. Part of that is just stating to the general public there is absolutely nothing wrong with being a carpenter, plumber, welder, etc. Society and the general economy needs people to fill these roles, perhaps more so than several of the degree programs now being offered by many public and private colleges.
There are many positives to working in the trades. For one, generally you would be eliminating significant student loan debt; this alone is causing years of problems for millennials. Another fringe benefit is the basic physical activity required in some of these construction roles.
The advantage of working in construction is you get to see something that you actually helped create and build. There is something relevant and meaningful about that. When one adds all these benefits to job security and strong earning potential, it would be foolish for many to not consider a career in the AEC industry.*
* This article is adapted from a blog by this author that first appeared on the CSI website.
Ken Lambert, CSI, CSL, has worked in the construction industry for more than 20 years as a sales engineer, licensed construction supervisor, and writer/presenter. He is also the president of the New Hampshire chapter of CSI. Lambert can be reached at klambert@red-thread.com.