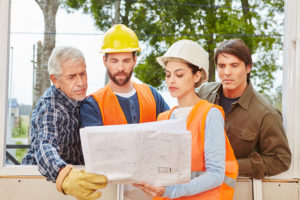 This spring, consultant Zweig Group released its annual "Financial Performance Survey of Architecture, Engineering, Planning, and Environmental Consulting Firms," which reports a general increase in revenue despite concerns in other sectors.
At a 10-year high, net service revenue per employee improved to $141,891 from last year's rating of $137,113. Similarly, pre-tax, pre-bonus profit continued a four-year trend of growth, improving from 9.9 to 11.6 percent of gross revenue and from 12.7 to 14.6 percent of net service revenue.
Adding to this improvement, a decrease was observed in the average collection period for accounts receivable, going from nearly three months to an average of 75 days.
"This is still a bit high," warns Will Swearingen, Zweig Group's director of research. "Extended collection periods can have a great impact on cash flows and bad debt write-offs, and eventually impact a firm's liquidity position."
Profit also had a role to play in another score: the break-even multiplier (which reflects, in dollars, how much a firm must earn through direct labor to cover labor and overhead costs). Although the overall average was 2.54 (i.e. most firms must generate $2.54 for each dollar spent on direct labor), high-profit firms averaged out at 2.45, and low-profit scored 2.91. Improvements in debt to equity values—which increased from 0.80 last year to 1.04—were also noted.
One area of negativity was backlogs, which continued a trend of increase, reaching an average of 7.2 months. Public-sector firms made up for a higher average here (8.2 months compared to the private sector's 6.1) with a similarly higher staff growth rate, seeing an average 11 percent increase compared to the private sector's 7 percent.
"2016 was a great growth year for firms and provides ample opportunity for leaders to invest in their firms," says Swearingen.