School sounds
In Pincher Creek, Alberta, a 930-m2 (10,000-sf) private school was built utilizing ICFs. The school board and designers decided on this route for a faster build as well as improved energy, long-term resiliency, and sound efficiency. The contractor was pleased, noted the recorded time spent building with ICF was about half the time of that of a typical wood build, while providing the best in insulation and sound barrier—this latter criterion was especially important given the often-powerful, noisy southern Alberta winds.
The ICF walls included the standard 1.2-m (4-ft) frost wall and 2.7-m (9-ft) walls, with 3.7-m (12-ft) walls for the gymnasium. No other form of insulation or vapour barrier was required by using the forms. The gymnasium walls provided an especially strong barrier for sporting activities with no need for plywood, which would have otherwise been required behind the gypsum in wood builds. The solidness and strength of rebar-reinforced ICF blocks was a definite factor in the choice to employ this construction methodology.
During construction and concrete pouring, use of ICF bracing made it easy to straighten walls while providing solid, safe scaffolding for construction workers. The design of the block makes it a quick and efficient to attach the upright channels for bracing utilizing simple screws. Workers have a safe platform to work from, with a built-in hand rail and no need for tie-offs that would normally be used with other construction scaffolds.
The school board was satisfied with the decision to choose ICFs in the construction of the school. In the few years since completion, there have been no complaints or issues. The fewer labor-hours in the building of the school continues to be a deciding factor for the contractor and architect as they have since used ICFs in other construction business and plans design.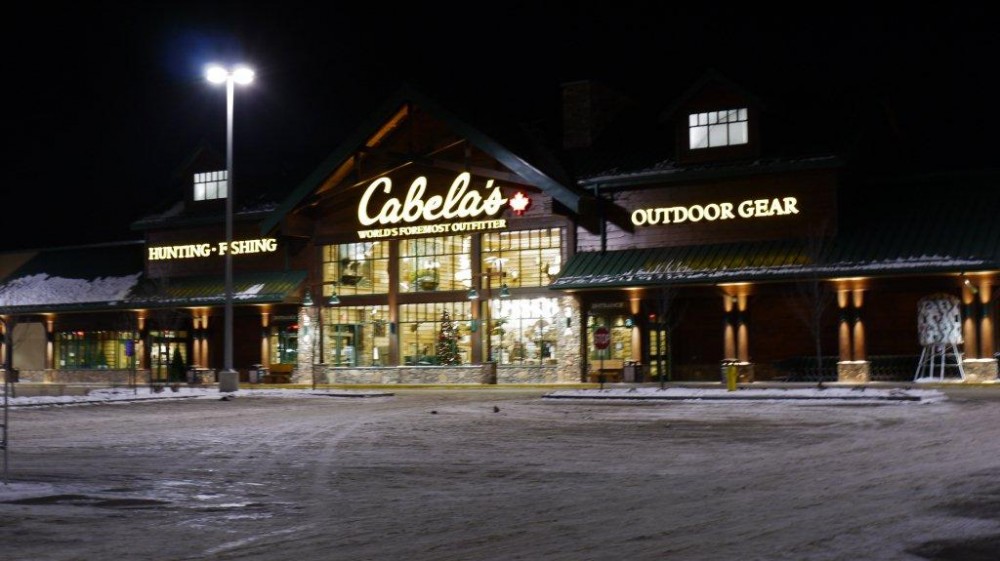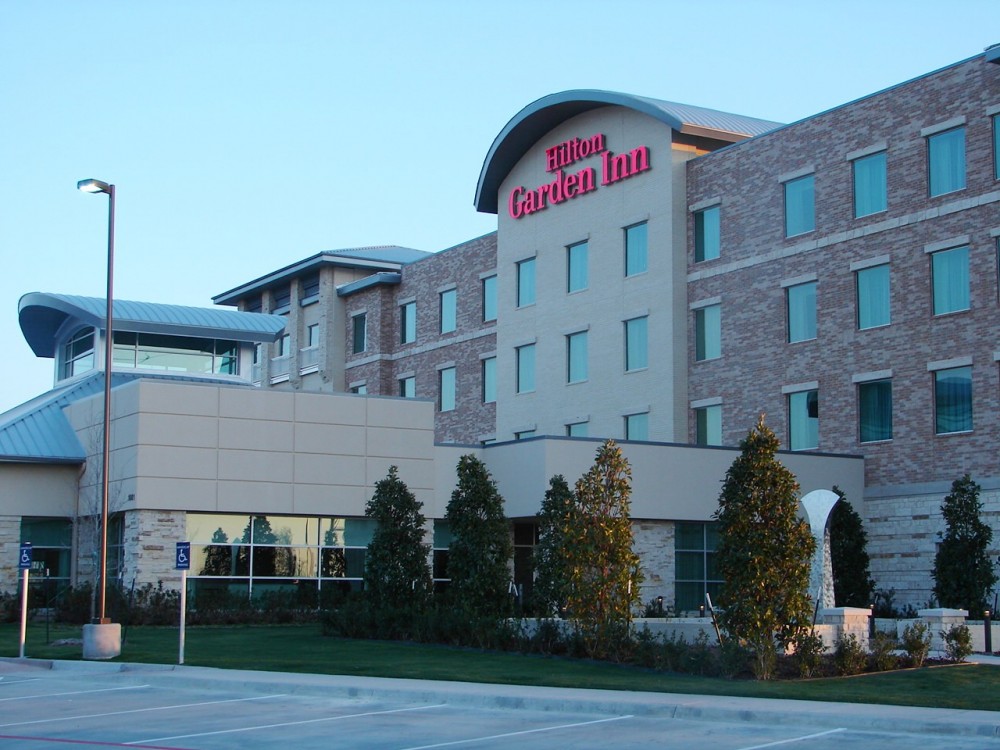 Greener education
Richardsville Elementary (Warren County, Kentucky) is the first net-zero ICF school in the United States. Designed by Sherman-Carter-Barnhart Architects and engineered by CMTA, this building was constructed to be a two-story, energy-efficient structure that incorporates renewable materials and insulated concrete forms for its superior building envelope.
Generating its own energy, the 6715-m2 (72,285-sf) Richardsville is the next generation of educational building standards, and a valuable tool to educate students on energy and water conservation as well as the value of recycling. The project is designed to use only 18 kBtu/sf annually—75 percent less than the nation average standard set out by American Society of Heating, Refrigerating, and Air-conditioning Engineers (ASHRAE) 90.1, Energy Standard for Buildings Except Low-rise Residential Buildings.
Richardville was a learned lesson from previous schools built with ICFs elsewhere in the Bluegrass State. During construction onsite, the Warren County School District experienced reduced time in construction schedules. With CMU-constructed schools, running electrical can add to the construction schedule. Tyically, conduit has to be placed and fished through the walls. ICF construction offered this project's electrical contractors the ability for quick installation times and having the wiring easily accessible on the face of the wall.
Tall walls
Retail chain Cabela's is one the world's foremost outfitters of hunting, fishing, and outdoor gear. Looking for energy efficiency and lower long-term operating costs, its architectural firm specified insulating concrete forms for the exterior walls of a new facility in Saskatoon, Saskatchewan. As the project progressed, it became evident ICFs not only delivered high-performance tall walls, but also a faster build.
This Cabela's store measures about 64 x 64 m (210 x 210 ft) with the exterior tall walls ranging from 8.8 to 9.5 m (29 to 31 ft) in height. The wall's assembly included six construction steps:
concrete core;
steel reinforcement;
exterior and interior insulation;
air barrier;
vapor barrier; and
stud work/furring strips.
According to 2014 RS Means data, if these walls were built with CMUs and finished to the same degree, the expected labor rate to build a comparable wall assembly would be 0.217 man-hours per square foot. On this particular job, however, the ICF installation crew recorded a labor rate of 0.109 labor hours per square foot. This suggests the walls were completed using half the labor that would have been traditionally required.
Several factors contributed to this speed. For example, the exterior tall walls were designed for maximum efficiency. The 203-mm (8-in.) concrete core provided sufficient room for rebar placement and concrete consolidation. The horizontal rebar was specified at 406 mm (16 in.) on center (oc) to be consistent with the course height of the ICF system.
By specifying the vertical rebar at 20m at 406 mm oc (versus, say, 10m at 203 mm oc), less bar had to be handled and placed, resulting in lower labor costs and easier and quicker concrete consolidation. Further, the designers were mindful of the ICF block dimensions in order to minimize the time spent cutting the blocks to make them fit.
Unassembled (i.e. knockdown) ICF blocks were assembled around the pre-built rebar cages used in the pilasters every 6 m (20 ft) of tall wall. This was much faster than the alternative method of building the rebar cages around the in-situ ICFs. Rugged rebar chairs built into the webs enabled the 6-m lengths of horizontal rebar to be quickly 'snapped into place' by a single crew member. Additionally, slide-in end caps quickly terminated wall sections and created vertical seams for expansion control.
Contact lap splices were used in the corners to allow concrete to easily flow through the corner forms. Use of running bonding (as opposed to stack bonding) was also maximized to reduce the installation and removal of temporary form support on both sides of the tall walls. Protecting the interlock during the concrete pours also eliminated any potential delays during subsequent course placement.
Further, the tall-wall scaffolding bracing system (which can be used to brace ICF walls up to 38 m [125 ft] without additional engineering) had many additional time-saving features. For example, it quickly connected directly to the concrete core providing an improved safety factor (required by Occupational Safety and Health Administration [OSHA] standards) and the ability to quickly precision-plum the walls.
As the guardrail was attached, no tie-offs for the crew members were required. The scaffolding's wind-bays, which also function as 2.1-m (7-ft) work-bays, were located every 10.1 m (35 ft)—this means material was easily available at high heights. With extra scaffolding onsite, sections could be erected while others were being taken down.
Conclusion
Insulating concrete form applications are only limited by the designers. Some applications may require small redesigns to handle the structural loads, but many of these formwork systems have specially designed blocks or sections to deal with any unusual details. Technological advances are also allowing the creation of larger units, which will speed up construction even more.
The recent formation of the Council of ICF Industries (CICFI) is also expected to yield additional resources for building owners and project team members interested in exploring the suitability of this material. The group represents itself as the voice of the North American ICF manufacturing industry, and will serve as the information source for all information about the forms.
Notes
1 For more, see the report, "Cold Weather Construction of ICF Walls" by John Gadja (Portland Cement Association [PCA], 2002). (back to top)
Andy Lennox is a vice president of Logix Insulated Concrete Forms Ltd. He has worked in the ICF industry for 17 years in various sales, marketing, and management capacities. Lennox is the inaugural chair of the Council of ICF Industries (CICFI). He can be contacted by e-mail at andy@logixicf.com.