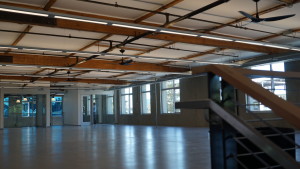 Ongoing research and development has shown vacuum-insulated glazing can insulate a home (i.e. prevent conduction) five times better than standard double-pane glass. While this represents a significant step forward for thermal efficiency, the technology is largely targeted at residential applications and has not yet experienced widespread market adoption.
Electrochromic (or 'dynamic') glass has become a key component of high-performance buildings by making fenestration a responsive façade solution for solar control. The technology itself has been in development for nearly 50 years, but dynamic glass was only recently commercialized on a large scale. This 'smart' glazing solution leverages embedded nanotechnology and building sensors in the glass to change from clear to tinted on demand, providing superior control over the amount of light and heat (i.e. solar gain) entering a building. This dynamic power significantly reduces lighting and HVAC electricity consumption, as well as peak load, allowing for HVAC equipment downsizing.
One notable real-world example of this envelope-based approach is a commercial office retrofit at 415 Mathilda in California's Silicon Valley. Via full market repositioning, the building went from a 5 percent window area to more than 40 percent window area while maintaining a highly efficient building skin. The team accomplished this by utilizing rigid foam insulation in the walls and employing dynamic glass to meet both its vigorous energy-efficiency and occupant-focused objectives. During periods of high solar heat load of glaring daylight, the dynamic glass tints to minimize energy usage and disruption. When the problem sunlight passes beyond the building face, the glass untints to save lighting energy and stimulate the tenants.
The completed 415 Mathilda Project building is both ZNE and Zero Net Carbon (a 'Z2 building'), and was recently awarded the Best Green Project designation by the Silicon Valley Business Journals Structures Awards. Beyond public accolades, it resonates with building owners and developers due to the design's immediate financial payback, including a net-positive cash-flow for the owner and a return on investment 20 percent higher than that of conventional, non-sustainable construction projects. Using an integrated package of three emerging and five mature technologies, including dynamic windows, the project can be easily replicated in most commercial and residential buildings.
Beyond commercial market recognition, the strategy of dynamic, energy efficient envelopes was recognized by the California Energy Commission as a demonstration project and technology platform for the state's future mandate of Net Zero commercial buildings.
Given the perennial preference among architects to install large glass surface areas, it is critical the glazing industry commit itself to sustainable solutions that curtail design concessions and boost energy efficiency. To meet increasingly strict energy regulations, both existing and emerging technologies need to be integrated to advance architectural design freedom and maximize energy savings.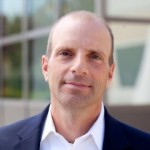 Brandon Tinianov, PhD, PE, LEED AP, is the senior director of business development at View, and an expert in energy efficiency and building sciences. His 20 years of experience in the construction industry (including ASTM and International Organization for Standardization [ISO] development) span various materials and systems including insulation, wallboard, glazing, and software controls. Tinianov will serve on the 2016 U.S. Green Building Council (USGBC) Advisory Council and as an expert in the California Technical Forum (Cal TF). An accomplished inventor, he has been issued 26 patents, with more than 20 pending.