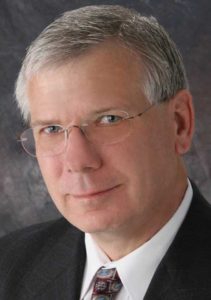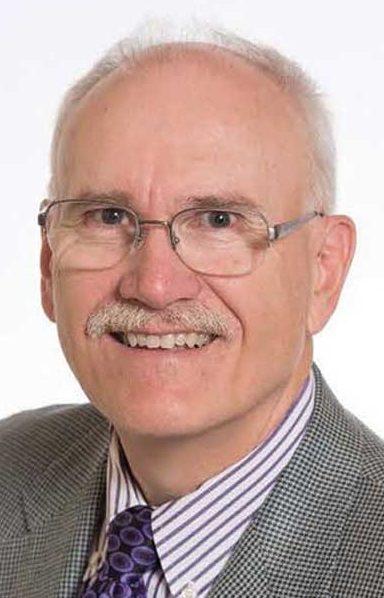 INSIDE CSI
Paul R. Bertram Jr., FCSI, Lifetime Member, CDT, CSC, LEED AP and James M. Robertson, FCSI, FAIA, CCS, CSC, NCARB
Distinguished Membership is the most prestigious honor that can be bestowed by CSI. The Institute Board of Directors confers this status on those who have performed exemplary services to the construction industry in fields of activity related to the association's purposes. Last month, at CONSTRUCT & the CSI Annual Convention in Providence, Rhode Island, two individuals were celebrated for such achievements at the Honors & Awards Ceremony.
Paul R. Bertram Jr., FCSI, Lifetime Member, CDT, CSC, LEED AP, and James M. Robertson, FCSI, FAIA, CCS, CSC, NCARB, join only a select few in achieving this hallowed distinction. While their individual accomplishments and contributions to the design/construction realm could easily fill the pages of the magazine, this article provides a brief snapshot of why they serve as important figures among those who design, create, and maintain the built environment.
Paul Bertram
A member of the Greater Orlando, DC Metro, and Pennsylvania Railroad Chapters, Paul Bertram is an Institute past-president who has garnered myriad awards and designations, including his 2003 induction into CSI Fellowship. He joined CSI in 1992, immediately becoming active in various leadership positions at the Chapter, Region, and Institute levels. When he joined CSI, Bertram was president of his graphic design firm, PRB Design. CSI provided him knowledge to create a niche in creating information programs for building product manufacturers to be specified. He began his career as a team member of design and development at Walt Disney World after his Vietnam service in
the Navy.
Described in his nomination package as "a thought leader [who] challenges the status quo with new ideas to keep CSI aligned with current trends," Bertram was instrumental in many of the Institute's initial forays into the Internet and digital media, from the Greater Orlando Chapter's pioneering website and the creation of electronic CD binders to early work with parametric virtual reality (VR) animations that were the forerunner to building information modeling (BIM).
Bertram is a longtime participant within the U.S. Green Building Council (USGBC), contributing to several reference guides for its Leadership in Energy and Environmental Design (LEED) program. He helped create CSI's GreenFormat and Sustainable Design and Construction Practice Guide while also assisting in the development of the GreenGlobes sustainability standard.
Bertram's interest in life cycle assessment (LCA) led him to his efforts with the North American Insulation Manufacturers Association (NAIMA) as director of environment and sustainability. There, he coordinated development of their industry-wide Environmental Product Declarations (EPDs) for fiberglass and rock wool insulation. Bertram also participated in the development of the first edition of the National Association of Home Builders (NAHB) Model Green Home Building Guideline.
Moving on to become Kingspan Insulated Panels Inc.'s director of environment, sustainability, and government affairs, Bertram's work resulted in the first UL-certified, ISO-compliant, cradle-to-grave EPD in the country, as well as related Product Category Rules (PCRs) and Health Product Declarations (HPDs).
Through his involvement in the National Institute of Building Sciences (NIBS) Building Enclosure Technology Environmental Council (BETEC), he became engaged in bringing CSI principles into the development of ASTM E2813-12e1, Standard Practice for Building Enclosure Commissioning. He was appointed to the NIBS board and, as a result, was a participant at a White House event on adding "resilience" into the building codes.
A frequent author and presenter, Bertram served on The Construction Specifier Editorial Advisory Board, and wrote numerous articles and columns for the magazine on topics ranging from profiles of Frank Lloyd Wright's Fallingwater to net-zero energy. (His most recent piece, "How Paris COP21 Drives Low-carbon Building Energy Efficiency," appeared in the September 2016 issue. It was a result of being part of the US delegation as an observer and speaker at the Paris COP 21 climate change meetings the previous year.) Now semi-retired, he still serves as an independent building envelope consultant under his firm, PRB Connect, where he tackles topics like deep-energy retrofits and offsite construction. His true passion, in retirement, is working with the Medical Angels Medical Service dogs that are paired with veterans suffering from post-traumatic stress disorder (PTSD), traumatic brain injury, and mobility issues.
James Robertson
President of Robertson/Sherwood/Architects pc, James Robertson is an award-recognized architect who keenly understands and appreciates the value of standardization. A member of CSI for more than four decades, he has been continuously involved in national and international technical activities for more than 32 years. He is a past Northwest Region director and a past Institute vice president.
Robertson has received numerous awards and recognition from the Institute, Northwest Region, and Willamette Valley Chapter, as well as the National Council of Architectural Registration Board (NCARB) and the American Institute of Architects (AIA). A CSI Fellow since 1988, he also served two terms as Chancellor of the College of Fellows and was a former board member and chair of the CSI Foundation. Through his many leadership roles in CSI, he has helped advance the standardization of construction document organization, improve the practice of contract administration for architects, reduce waste, minimize construction costs, and increase the quality of project information.
He was instrumental in the development of many CSI standards (i.e. various editions of MasterFormat, SectionFormat, PageFormat, and PerSpective), and championed a new format for Preliminary Project Descriptions (PPDs), which was released in 2010. Robertson made significant contributions to three editions of CSI's Manual of Practice, and was involved with developing the Project Resource Manual (PRM): Fifth Edition of the CSI Manual of Practice. He was also a member of the task team that developed the most current editions of the CSI Practice Guides.
Robertson helped create the Construction Contract Administration (CCA) Education Program and related materials, and helped develop his local chapter's CCA seminar that has been repeated annually for more than two decades.
Through his speaking and writing, Robertson has consistently shared his knowledge and expertise in the art and science of building design documentation and the project delivery process. He has represented CSI in international organizations—such as buildingSMART and the International Construction Information Society (ICIS)—that are involved with development and promotion of standards for specifications and contract documents (including the buildingSMART Data Dictionary), and has represented the interests of the architectural profession in crafting important industry-wide standards.
Additionally, Robertson has served nine years of the Oregon Board of Architect Examiners, and has participated on numerous NCARB committees and task teams. Most notably, he served eight years as member/coordinator overseeing content development for the Site Planning and Design division of the Architect Registration Examination (ARE).