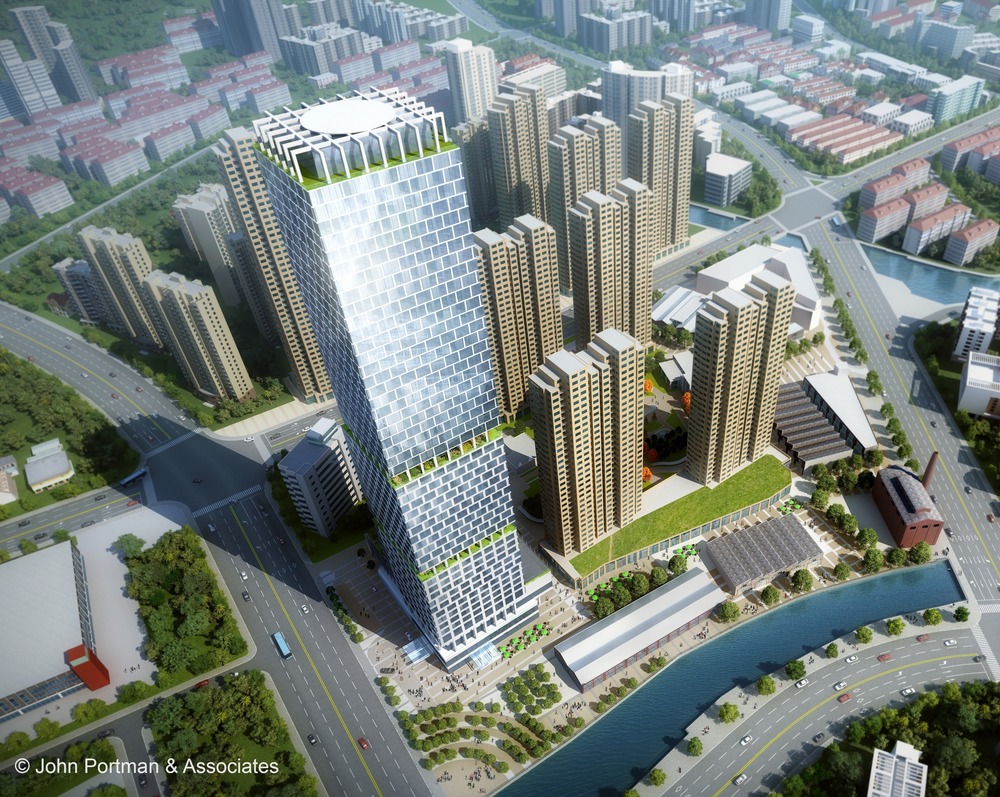 John Portman & Associates (JPA), an architectural design firm with offices in Atlanta and Shanghai, has unveiled its designs for a 55-story skyscraper in Wuxi, China, after the firm's Greenland Wuxi 200 was declared the winning entry in an international design competition. The competition was organized by real estate company Greenland Hong Kong Wuxi.
According to JPA, the 200-m (657-ft) multipurpose tower was designed with a basis in three key ideas: bold clarity, holistic simplicity, and a constructed aesthetic.
"The tower itself develops from the pragmatic programmatic initiatives," said Gordon Beckman, AIA, firm principal and design director. "Simple, bold geometries assure a strong presence as a marker for the new district. Further, the project is composed with a systems approach, using the appropriate, economical, and efficient systems, composed so that each contribute to the greater whole."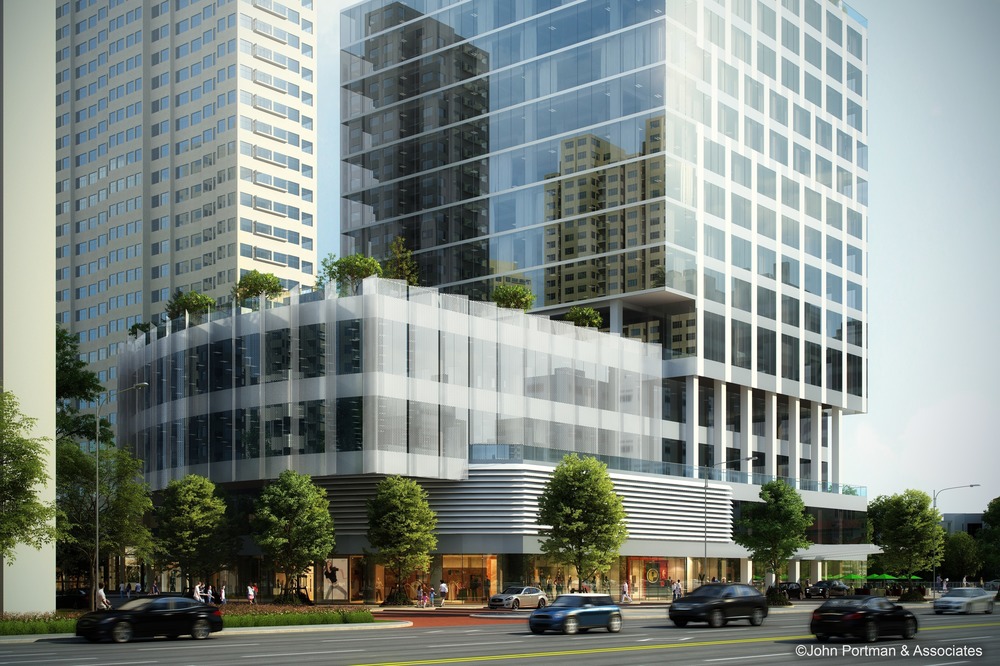 Comprised of more than 88,000 m2 (947,000 sf) of built area, the tower's sections—a hotel, long-term stay, and sky villas—are stacked, with each cube designed to suit its place within the urban context.
"At the lowest hotel floors, the facade expression is more solid, providing privacy from within," reads a statement from JPA. "The long-term rooms are slightly more open, and the sky villas are completely glazed floor-to-ceiling, affording fabulous views to the city of Wuxi, to the Mountain Hui, and up and down the bordering ancient canal."
"Each block is separated by garden terraces wrapping the entire perimeter while containing the special function and amenity floors. The tower culminates with the observation levels and its wrapped garden terrace," JPA continues.
The project represents the third international design competition for the firm this year.
To read more, click here.