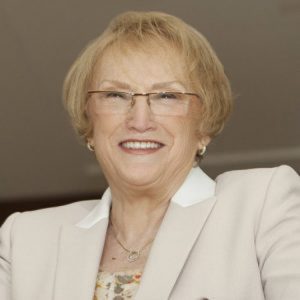 K. C. Gauldine will serve as the interim CEO of the International Living Future Institute as they search for a new, permanent leader for the role.
Gauldine has over 30 years of experience leading nonprofits through executive transitions. As the board reviewed candidates for the interim role, Gauldine stood out because of her blend of management skills and expertise for innovation, translating business objectives into operating results and building relationships, said Anthony Guerrero, ILFI board chair.
"Her depth of experience is especially critical during the challenging times we are all living through," he added.
In addition to leading the organization day-to-day through this transition, Gauldine will also support the executive search process, conduct an organizational assessment, and lead business planning as the institute increases its reach and impact.
Raised in a rural setting, Gauldine's father cultivated her love and respect for nature from an early age. Her childhood led to an understanding of the importance of experiential learning, manifesting in a life-long commitment to the Reggio Amelia philosophy of early childhood education. Serendipitously, this approach is practiced by the Bertschi School, the world's first certified Living Building.
"When I first learned about the International Living Future Institute, I felt a genuine connection and fell in love with the organization immediately," said Gauldine. "Reading through the website and strategy was like walking through my own mind."
"These are tricky times so this decision by the board puts wind in our team's sails," said Marja Williams, vice-president of programs at ILFI.