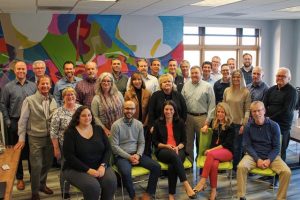 Planning, landscape architecture, and civil engineering firm LandDesign has acquired Washington, D.C.-area engineering firm BC Consultants.
BC Consultants, which is retaining all its employees, has been renamed LandDesign and will add a new Fairfax County (Virginia) location for the multidisciplinary firm.
This is a first acquisition for LandDesign in its 40-year history. The acquisition reflects LandDesign's growing presence in the mid-Atlantic and Washington D.C. metro markets.
The new Virginia studio will infuse complementary experience and key professional services as well as expertise in the public sector and in the education market, LandDesign said.
"We have committed to a strategic goal of providing all of our services in every office, allowing us to better serve our clients in the development process, from idea to reality," said Rhett Crocker, president of LandDesign. "In particular, this investment in acquiring BC Consultants allows us to nearly double our experience in the market and grow our integrated practice with an engineering team steeped in a similar culture of design excellence and value creation for clients."