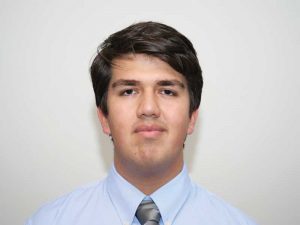 COVID-19 has had a profound effect on how and where people chase their professional goals, especially in regards to continuing education. In a Q&A on www.csiresources.org, Joel Martinez, a construction engineering management student at California State University Long Beach (CSULB), discusses how he is studying for the CDT exam, and also why he is optimistic about the construction industry's future.
"Though I was unfortunately put on furlough, the quarantine has felt like a once-in-a-lifetime opportunity for increasing my knowledge because I have a lot more free time, including the time I used to spend commuting to my classes. I have been studying more for the CDT, which I am already sure will be one of the most important investments of my career. Additionally, I am tackling modules from the Siemens Technical Education Program, which is allowing me to understand concepts and applications of electrical equipment and automation. In the background, I am also completing [the United States Army Corp of Engineers (USACE)] EM 385-1-1, Safety and Health Requirements Manual, training, and juggling all three of these would not be possible if not for my increased free time."
Martinez details all of the study resources he has found online on the www.csiresources.org news page.