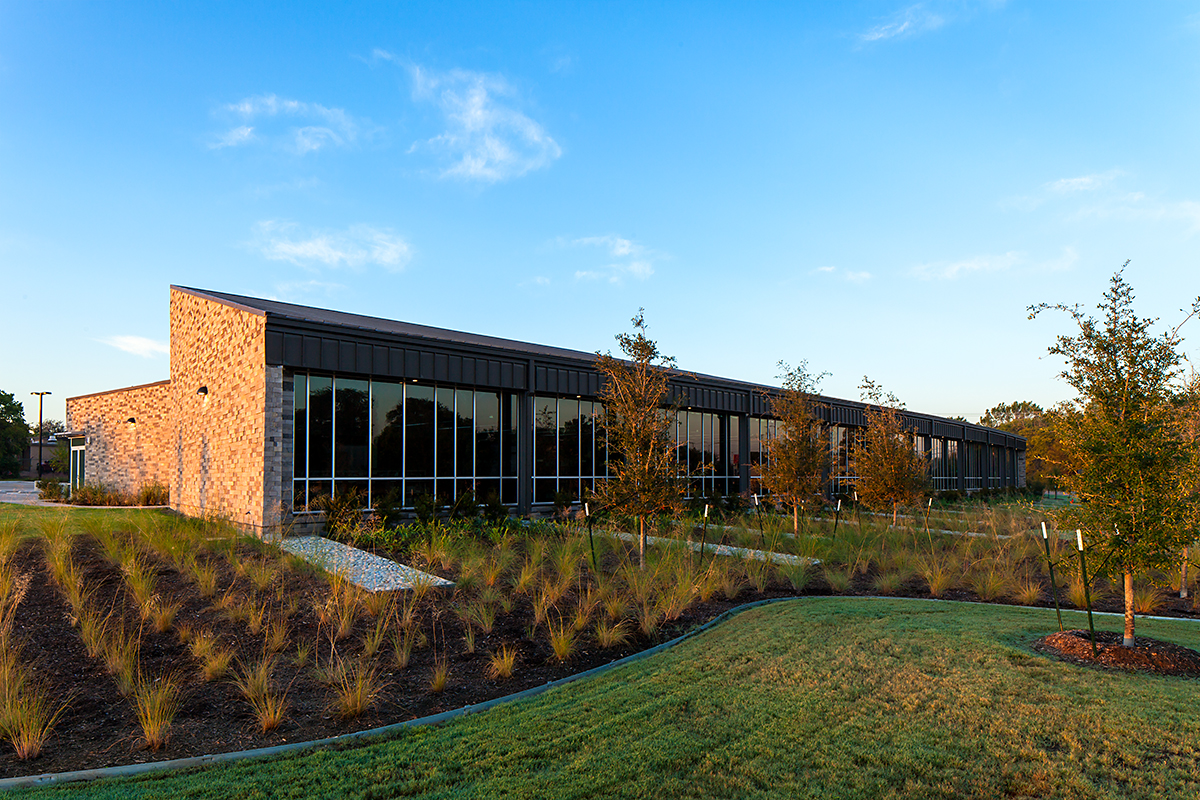 Design features incorporated in the Highland Hills library in Dallas, Texas, are allowing it to enjoy lower energy and water costs.
The 1812-m2 (19,500-sf) building is one of seven Dallas libraries certified under the Leadership in Energy and Environmental Design (LEED) program.
"We are proud to have achieved LEED Gold," said project manager, Stefan Kesler. "We are very happy with the low energy and water consumption. The energy use is lower than we expected—60 percent less than a building built to today's energy code. The library's water use is also 40 percent less than the national standard."
The library's north façade curves with floor-to-ceiling glazing overlooking indigenous xeriscape landscaping for additional natural light and a relaxing reading environment. On cloudy days and evenings, patrons can read or study under energy-efficient light-emitting diodes (LEDs).
To enhance its sustainable features and reduce operational and life cycle costs, the building was oriented to take advantage of prevailing winds and solar exposure. Further, the library is served by a geothermal HVAC system using the energy from the earth for heating and cooling. The mechanical rooms are centrally located at the transition from entry to circulation area; they supply air through ducting systems concealed in a crawl space. The data and electrical outlets can be easily adjusted, as they are run through a raised floor under the stack and seating areas.
Designed by KAI Texas, the library features:
24 public computers, Wi-Fi access, and self-checkout stations;
a large community room for hosting performing arts events, presentations, speeches, and organizational and club meetings;
video and audio recording with playback equipment that expands community learning opportunities; and
a 0.6-ha. (1.5-acre) outdoor space that adds to the library's offerings and encourages outdoor reading and community gatherings.
"Designing a LEED Gold library wasn't just about earning the certification," said Darren L. James, KAI Texas' president and COO. "We worked with city officials to create a sustainable library because smart design creates a healthy and environmentally responsible library for patrons. In doing so, this library also reduces operational costs for the city of Dallas and taxpayers."