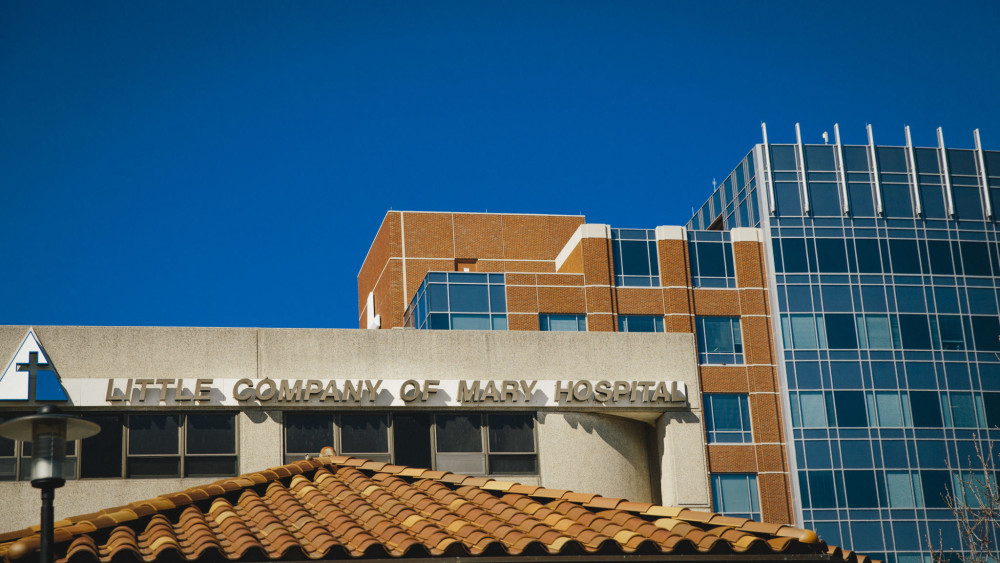 By David Casal
Since entering the United States from Rome in 1893, the Sisters of the Little Company of Mary have upheld an extremely endearing tradition of tending to the sick throughout the entire Chicagoland area. This dedication has extended well beyond the building of the original Little Company of Mary Hospital in 1930, and into a $180-million campus transformation project that culminated in late summer 2014.
Key to this massive renovation in Evergreen Park, Illinois was the construction of the new 26942-m² (290,000-sf) West Pavilion patient tower. It was designed to combine the finest, state-of-the-art medical care with an aesthetic, spiritual environment committed to healing and peace of mind.  The new space includes the first Comprehensive Women's Center for Life and Health, a waterwall, promoting patient and professional staff serenity, spacious private rooms filled with natural lighting, the original artwork of local artists, and the Family Birth Center (FBC), which provides roomy, tranquil housing for mother, baby, and families.
Another fundamental element to this monumental renovation project was the design of the clinical area and nurse's lounge located adjacent to the West Pavilion's maternity ward. Painstaking care was involved with the specification of materials and supplies that would not only increase staff efficiencies, but also ensure personal comfort. This included the selection of 500 beige high-density polyethylene (HDPE) lockers to replace the previous metal lockers, which were subject to dents, rust, and other maintenance problems. The Z-shaped design enabled them to be stacked top and bottom, greatly maximizing space by enabling two lockers to fit into the space of one. The new lockers each have a shelf, hangars, hooks, and shoe space.
Over a two-week period, 256 of the locker frames were installed. A base, slope top, and trim were included to complete the installation.
The lockers are available in many different colors, so the hospital went with the neutral choice of beige. These lockers can be designed in a multitude of ways—meaning they could fit any configuration in the hospital.