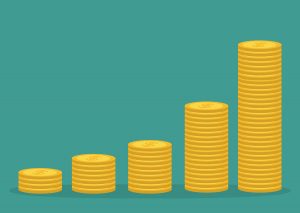 After a notable spike in February, construction costs continued to climb in March following price increases for a range of building materials, according to an analysis released by the Associated General Constructors (AGC) of America's labor department. Association officials warn contractors that the Trump administration's additional proposed tariffs might further increase construction costs, resulting in potential project delays and cancellations.
"Prices increased for many items in March, even before tariffs announced for steel, aluminum, and additional items imported from China have taken effect," said Ken Simonson, AGC of America's chief economist. "Steel service centers and other suppliers are warning there is not enough capacity at U.S. mills or in the trucking industry to deliver orders on a timely basis. Thus, contractors are likely to experience still higher prices as well as delivery delays in coming months."
The producer price index (PPI) for inputs to construction industries—a measure of all goods and services used in construction projects including items consumed by contractors—increased 0.8 percent in March and a total of 5.8 percent in the past 12 months. The year-to-year increase was the steepest since 2011, Simonson noted.
"Many items contributed to the latest round of increases," he continued. "Moreover, this report only reflects prices charged as of mid-March. Since then, some tariffs have taken effect, many others have been proposed, and producers of steel and concrete have implemented or announced substantial additional increases."
According to AGC of America, March 2017 to March 2018 saw notable price increases in various categories related to construction, including:
diesel fuel (39.7 percent);
lumber and plywood (13.7 percent);
aluminum mill shapes (11.4 percent);
copper and brass mill shapes (11.2 percent);
gypsum products (8.4 percent);
plastic construction products (5.8 percent); and
steel mill products (4.9 percent).
The additional imminent tariffs have caused a surge of orders that cannot be filled in a timely manner, states the AGC of America, which could lead to budget problems, project delays, and possible cancellations for public projects.
To read more about PPIs for construction, click here.
Another data source, Turner Construction Company, recently published similar increases, reporting the First Quarter 2018 Turner Building Cost Index—a measure of costs in the nonresidential building construction market in the United States—had jumped to a value of 1071. This data represents a 5.1 percent yearly increase when compared to 2017's first quarter.