Tips for specifying cellular glass structural insulating block
Cellular glass structural insulating block may be specified in Division 07, Thermal and Moisture Protection, under Subdivision 07 21 13.13, Foam Board Insulation. A secondary location for this material may be as an accessory to masonry in Division 04. While it is not necessary to introduce potential conflict by listing every performance criterion listed on a data sheet—which could accidentally become transposed—specific project needs should be specified, including the calculated compressive strength required of the material, the required width to align with the masonry unit of the veneer wall, and the related thermal resistance calculated to address the thermal bridge at the specific location. Specifiers may also choose to address desired recycled content; moisture resistance; and reference to Section 01 83 16, Exterior Enclosure Performance Requirements, to ensure any proposed substitution would not affect overall performance of the assembly, including thermal bridges.
Best practices for installing cellular glass structural insulating block
A particularly attractive feature of cellular glass is it presents no interruption during installation. Rather than installing additional courses of masonry, implementing a deeper foundation wall, or alternating between trades and materials, this material is simply laid in mortar as the first course of masonry. This course should butt the cellular glass block end-to-end with no mortar joint, to maintain thermal continuity. The blocks should be laid in the direction indicated (with facers on the top and bottom), so the cellular structure is oriented to support the maximum load and provide the maximum thermal resistance. No special tools are required for the mason to install the product as part of the process. However, efforts are underway in the U.S. to help support training and familiarity with the product for future installations.
As with all materials, there are specific requirements. As mentioned previously, the block must always be installed horizontally and is limited to one course. Bearing should be continuous across the surface, requiring that solid masonry be used at this location (although hollow units may be used in subsequent courses) and that the masonry veneer is not cantilevered off of the surface. Due to very high compressive strength with no deflection, the material is not intended for flexural strength and must be continuously supported—taking care not to puncture or apply impact loads to the surface. For this reason, cellular glass block should not be left exposed.
As with all structural materials, bearing loads limit how tall and wide a building can be—often referenced using the American Society of Civil Engineers (ASCE) 7 standard for verifications of these materials. Masonry veneer is limited in height bearing on top of the cellular glass material, based upon the designer's calculations considering live and dead loads, generally limited to three or less stories. As this is project-specific, it is critical for the engineer of record to be included at the earliest point in the design process for accurate integration.
Previous projects across the pond
Cellular glass insulation has a history of successful use in Europe, where it was specified in three different sizes to match the width of the masonry walls in which insulation was installed—100 mm (3.9 in.), 140 mm (5.5 in.), and 215 mm (8.4 in.). This product was used not only for foundation applications, but also for separation of conditioned spaces. This was determined appropriate through yet more engineering by designers according to Europe's prevailing building codes.
Moving forward with continuity
As the design and construction community in North America becomes more familiar with the use of cellular glass structural insulating block, it is anticipated more testing and analysis will be developed for use in additional locations to address thermal bridges—much like it has been in Europe. As many codes and standards vary from continent to continent, this integration will take time. However, as designers strive to improve comfort, reduce energy use, and achieve performance which goes beyond code, addressing thermal bridges presents a path forward. Improving on the benefits brought about by continuous insulation and air barriers in buildings is an opportunity to further reduce their energy use. Many North American designers and installers are at the forefront, leading the way in discovering how cellular glass insulation can be deployed in new applications and close in on the performance gap.
Author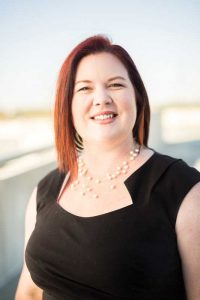 Tiffany Coppock, AIA, NCARB, CSI, CDT, LEED AP, ASTM, RCI, EDAC, is the commercial building systems specialist at Owens Corning. Tiffany resides in the Dallas-Fort Worth area of Texas.