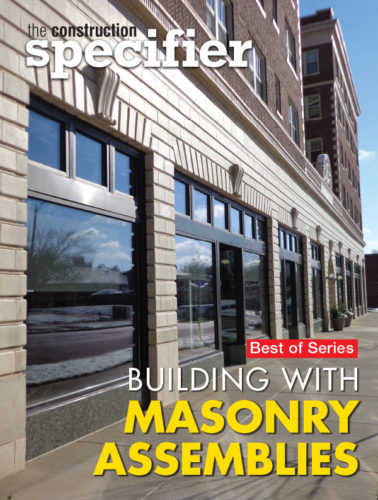 Since October 2014, St. Louis' Freedom Place  has served as a symbol of hope for those less fortunate. Constructed in 1928, the restored apartment building underwent major changes by the St. Louis Masonry branch of Western Specialty Contractors to transform it back to its original glory.
The 68-furnished unit apartment building now provides onsite support, rental assistance, weekly support meetings, a gym, a children's playroom, meeting rooms, and living areas.
Western Specialty Contractors was contracted in late 2013 by general contractor Horace B. Deal Construction Inc. (HBD), to perform a complete façade restoration of the 3716-m2 (40,000-sf) structure. Abandoned for more than a decade, a large portion of the building's brick, terra cotta, and concrete foundation was ruined.
The scope of the work involved restoring the crumbling interior masonry walls. Broken windows throughout the building and missing copper downspouts had exposed the walls to the elements, causing major damage and instability. An initial survey of the interior revealed multiple failing walls—the result of deterioration in the clay tile backups.
Find out more about this project in the newest volume in our series of sponsored e-books, which collect articles from the pages of The Construction Specifier. To download the "Building with Masonry Assemblies" e-book in two different formats—pdf or digital edition—visit https://www.constructionspecifier.com/ebook/hb-building-with-masonry-assemblies-ebook.