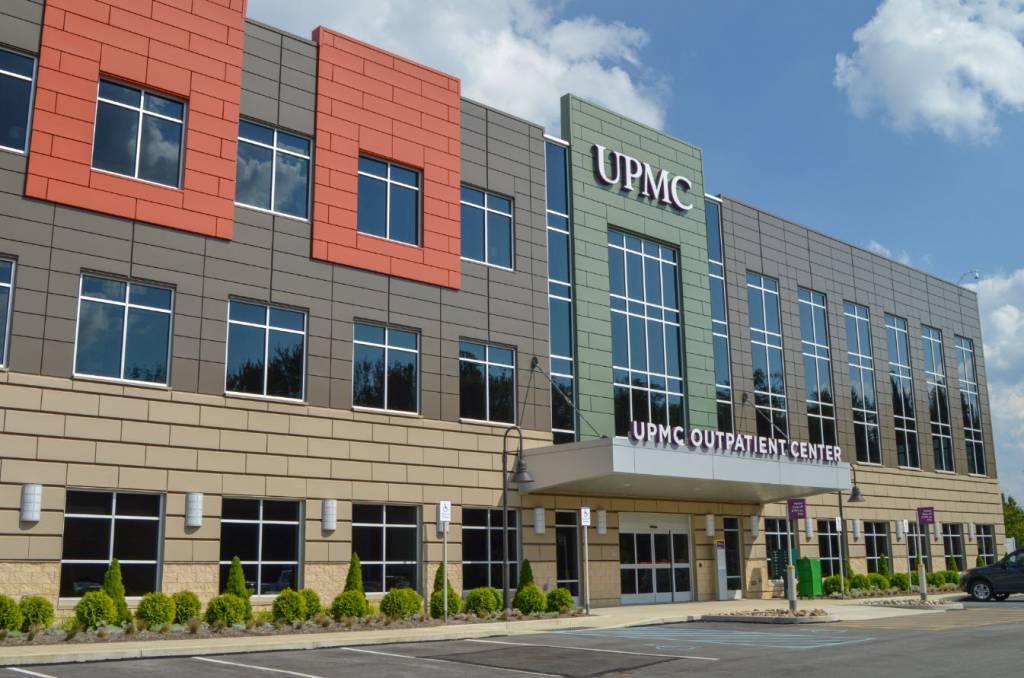 Health care provider and insurer, University of Pittsburgh Medical Center (UPMC), has opened a new $20-million outpatient facility in Ebensburg, Pennsylvania.
The new building enables Cambria County residents to obtain care in a facility that uses an energy-efficient exterior construction system said to be faster, easier, and more affordable to build than traditional methods.
"This will be a hub for family practice and specialty care physician appointments, as well as extensive outpatient testing and therapy," said Jerry Murray, president of UPMC Altoona and UPMC Bedford Memorial.
During development of the 3-story, 4,329 m2 (46,500 sf) facility, the project team at CORE Architects decided to create a signature statement for UPMC with distinct visibility from the highway. They opted for an economical and functional solution by utilizing color and material.
The architecture of the building relies on a metal skin to create scale, texture, and visual interest. Punctuated by bold and natural-colored architectural coatings, and designed using varying panel depths, the exterior metal panels provide style and relief to the otherwise flat building façades.
The building exterior is constructed with more than 1,859 m2 (20,000 sf) of metal panels. The walls are fabricated of light-gage metal stud framing and continuous insulation, to reduce building costs and construction time, while improving energy efficiency.
The exterior metal skin utilizes a rainscreen wall system with metal panels coated in four shades of architectural metal coating. The coating was selected for its color retention and consistency, adhesion, and film integrity to add bold graphic appeal to the façade.