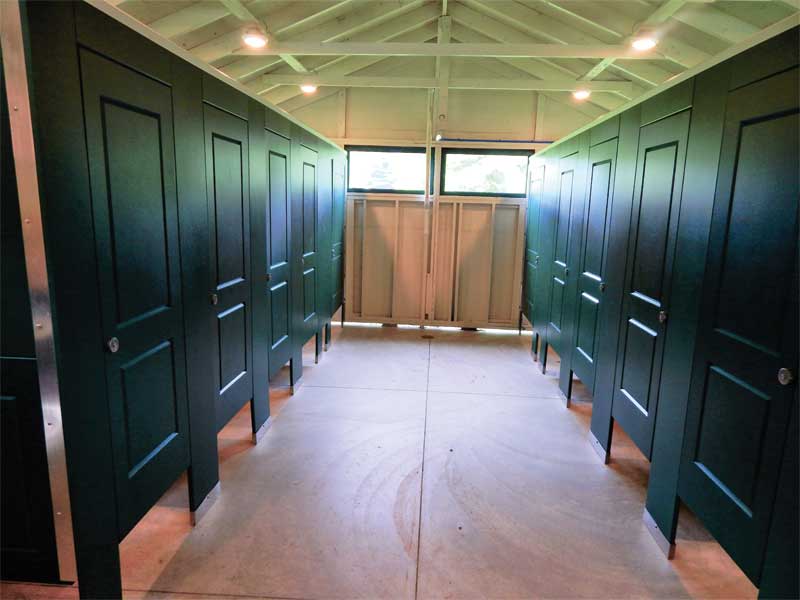 Comfort as a fundamental desire
While not a new topic, restroom privacy and usage have become increasingly popular news items. Moving forward, the discussion around spaces accessible to everyone regardless of gender or orientation will likely grow even more passionate. The last thing any employer or business owner wants is for someone to be uncomfortable, nervous, or embarrassed on their premises.
Social media has added an even greater level of concern to the privacy landscape. No one wants private moments captured for all to see. Always a priority, privacy at public venues is becoming increasingly more valuable as previous societal barriers are being broken.
Feeling safe and comfortable in one's own space is a fundamental human desire, one which businesses, facilities, and retailers have an obligation to fulfill in its most basic form. Security should never be in question, especially in a restroom environment where nearly everyone feels vulnerable as soon as they walk in the door.
Rob Donlon is the vice-president of sales and marketing for Scranton Products, a division of The Azek Company. In his role, he has helped to develop Scranton Products into one of the leading manufacturers of HDPE partitions and lockers. Donlon leads an international team of sales and marketing professionals who work closely with the architectural and end-user communities. He can be reached at rdonlon@scrantonproducts.com.