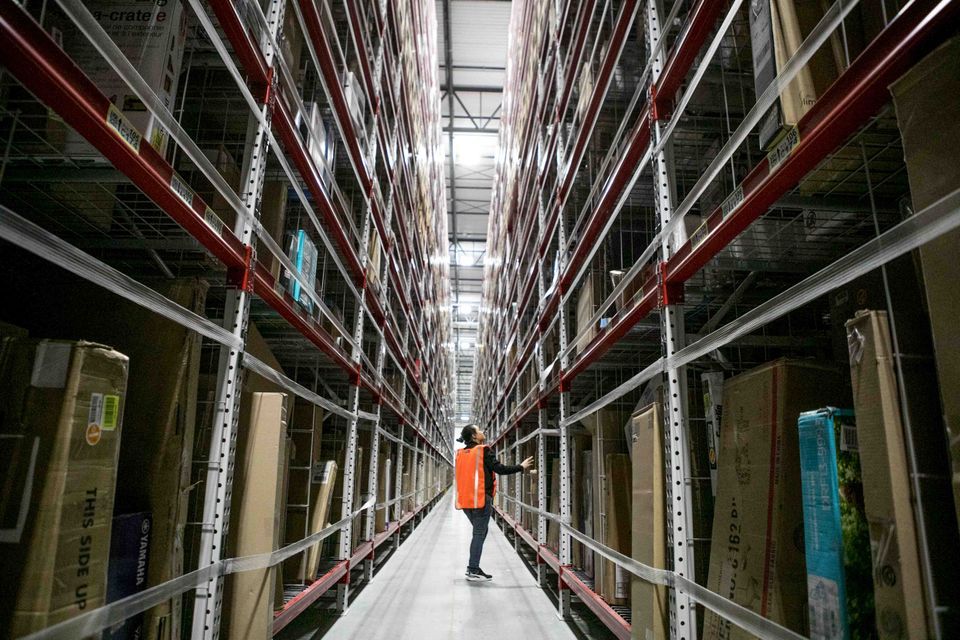 Missouri-based Ben Hur Construction has partnered with Detroit's Ideal Contracting on a new $150-million Amazon warehouse near Grand Rapids, Michigan, reports Ironworker Management Progressive Action Cooperative Trust (IMPACT).  Ben Hur Construction was subcontracted for the structural steel fabrication and erection work on the accelerated project, which is expected to take 22 weeks to complete, by general contractor Ryan Construction Company.
When complete, the 81,755-m2 (880,000-sf) warehouse will contain 7348 tonnes (8100 tons) of structural steel, along with 2631 tonnes (2900 tons) of joists. Ideal Contracting will be self-performing structural steel and miscellaneous work alongside Iron Workers Local 25 in Detroit, with approximately 70 ironworkers on the project at any given time.
The Grand Rapid's project will be Amazon's fifth warehouse in Michigan.
The location is expected to be completed in February of 2019.