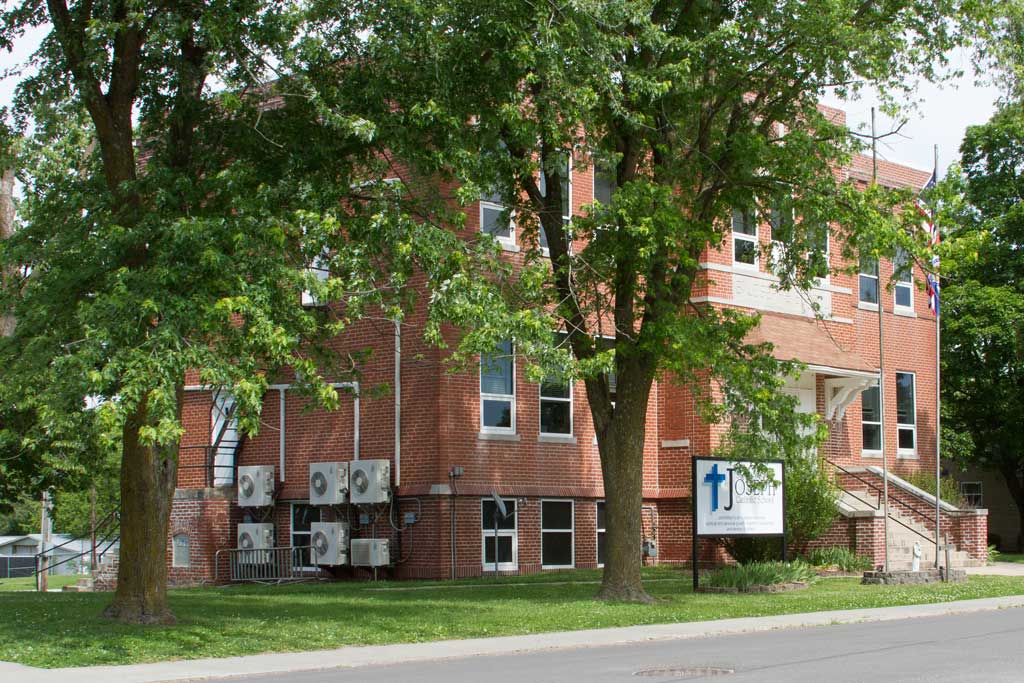 Since opening its doors in 1902, St. Joseph School in Pilot Grove, Missouri, has educated generations of children. After tolerating an outdated boiler system and noisy window units for many years, officials at the private school decided it was time to find a system that could efficiently cool and heat the 502-m2 (5400-sf) building year-round.
"The boiler system that was in place previously did not heat the rooms evenly," said Nichole Watring, school principal. "The building is a two-story building with a basement, and the upstairs rooms were always much warmer than the downstairs rooms. There was not a way for the teachers to control the temperature in their rooms, and the window units for the air conditioning were very noisy."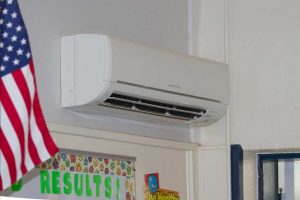 Additionally, there was concern pertaining to the school's climbing utility bills and other costs related to maintaining the obsolete boiler system and clunky window units.
"The air conditioners were taking up a lot of energy, and we were replacing them almost every three years," said Donna Gerke, school manager. "We also had the boiler worked on every year. It became a cost issue from the system's inefficiencies. We needed individual control within each room while looking to use less energy."
School officials consulted with Jamie Callahan, director of field operations with Air and Water Solutions, to assist in selecting an upgraded HVAC system. Callahan listened to the school's needs and system requirements and recommended they use zoned technology, which would allow for individualized temperature control.
"With the previous system, there was an inconsistency of cooling capacity, and the window units rattled and teachers could not talk over it," Callahan said. "They had air blowing in different directions but children should have a very climate-controlled environment. Ductwork also was not an option unless it was exposed. They needed units zoned for every room."
School officials agreed with Callahan's suggestion. They opted for split-ductless technology, which would allow each room to have its own heating/cooling unit that could be adjusted to suit the needs of the occupants. This would also allow the school to forgo its gas boiler and install energy efficient electric units.
The project team installed the system over summer break to avoid classroom disruption. The installation took two weeks, finishing on budget and on schedule.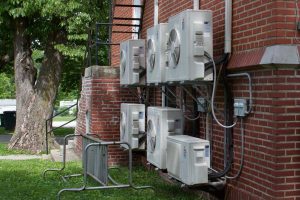 In addition to lower costs, since introducing the updated electric HVAC system, faculty and students at St. Joseph School have enjoyed a much more comfortable learning environment. Teachers enjoy the flexibility of setting their own classroom temperature and the units require little maintenance beyond filter-cleaning. The system also allows for classrooms to function more efficiently, as the removal of the old system's radiators freed up space that was previously unusable.
"We have not had any issues with the system and the teachers and students love that they can control the temperature of their rooms," said Watring. "It is much quieter and more efficient than the previous system. The students especially love the burst of cool air when they come in from recess on hot days."
Students and faculty were also pleased with the system's sleek appearance.
"We looked for a system that offered more cost savings and efficiency but aesthetics was an added bonus," said Gerke. "It has given the school a whole new look on the inside. It looks fresher and cleaner."