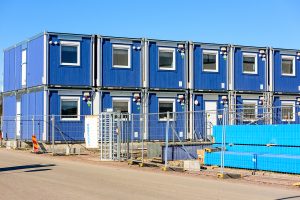 The 35th annual World of Modular convention and trade show will be held at the Diplomat Beach Resort in Hollywood, Florida, March 22 to 25. Hosted by nonprofit trade association Modular Building Institute (MBI), the four-day event will feature networking opportunities and educational seminars.
This year's keynote speakers include:
Waldo Waldman, leadership expert;
Steffen Fuchs, global capital specialist; and
Anirban Basu, economic trends expert.
The event will also feature case study discussions, as well as modular building information seminars such as:
The Role of Modular Construction in Developing the Hospitality Industry;
Marriot's Modular Program: Franchisor Perspective;
Introduction to Commercial Modular Construction; and
Automated Prefab: From Set Up to Delivery.
Networking events will include breakfast sessions and a golf tournament. The convention will close with an awards session, honoring outstanding achievements in the modular construction industry.
To register, visit MIB's events calendar here.