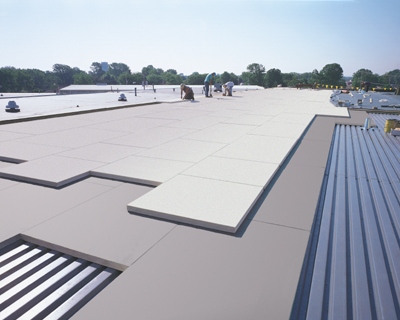 by James L. Hoff, PhD, DBA
In the November 2015 issue of The Construction Specifier, this author examined the basics surrounding building material disclosure and environmental product declarations (EPDs). But how will the data disclosed by EPDs actually be used?
Lifecycle databases
The continuous improvement of databases of lifecycle information will be a very important function of EPDs, which, in turn, rely on such databases for their own accurate development. In some ways, this can be viewed as a virtuous cycle where each new EPD helps to improve our underlying lifecycle data, which then improves the accuracy of the next EPD.
Whole-building LCA
A second and very important use of the data from EPDs is to help build useful tools to evaluate complicated assemblies of products, which is especially important in the development of relevant whole-building lifecycle assessments (LCAs). Some of the best-known whole building assessment tools relying on these databases include the Athena Impact Estimator, developed by the Athena Institute in Canada, and Building for Environmental and Economic Sustainability (BEES) software program, developed by the National Institute of Science and Technology (NIST).
Manufacturer continuous improvement
The International Organization for Standardization (ISO) 14000, Environmental Management, series of standards for LCA and EPDs are very similar to the better-known ISO 9000, Quality Management, series. Both emphasize the importance of continuous improvement in the achievement of higher product quality (in the case of ISO 9000) and product sustainability (in the case of ISO 14000). As part of larger sustainability initiatives, many prominent manufacturers already have adopted ISO 14000 practices to measure and improve their environmental footprint. The use of EPDs will help form a baseline for new levels of product sustainability and reduced environmental impact.