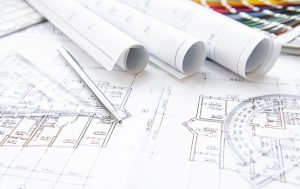 Demand for design services from architecture firms began to stabilize in June, following their peak declines in April, according to a new report from the American Institute of Architects (AIA).
AIA's Architecture Billings Index (ABI) score for June was 40 compared to 32 in May. The May ABI score indicates a significant share of architecture firms still saw their billings decline from May to June. However, the share reporting declines slowed significantly. Index scores for new project inquiries and new design contracts also showed signs of stabilizing, posting scores of 49.3 and 44 respectively.
"While business conditions remained soft at firms across the country, those with a multifamily residential specialization saw the most positive signs," said AIA chief economist Kermit Baker, PhD, Hon. AIA. "Unfortunately, conditions at firms with a commercial/industrial specialization are likely to remain weak for an extended period of time, until hospitality, office, and retail facilities can fully reopen, and design demand for this space begins to increase."
Key ABI figures for June include:
regional averages are 36.8 for the Midwest, 36.8 for the West, 35.9 for the South, 34.2 for the Northeast;
sector index breakdown are 44.7 for multifamily residential, 38.9 for institutional, 35.3 for , mixed practice, 30.1 for commercial/industrial;
project inquiries index is 49.3; and
design contracts index is 44.
The regional and sector categories are calculated as a three-month moving average, whereas the national index and design contracts and inquiries are monthly numbers.