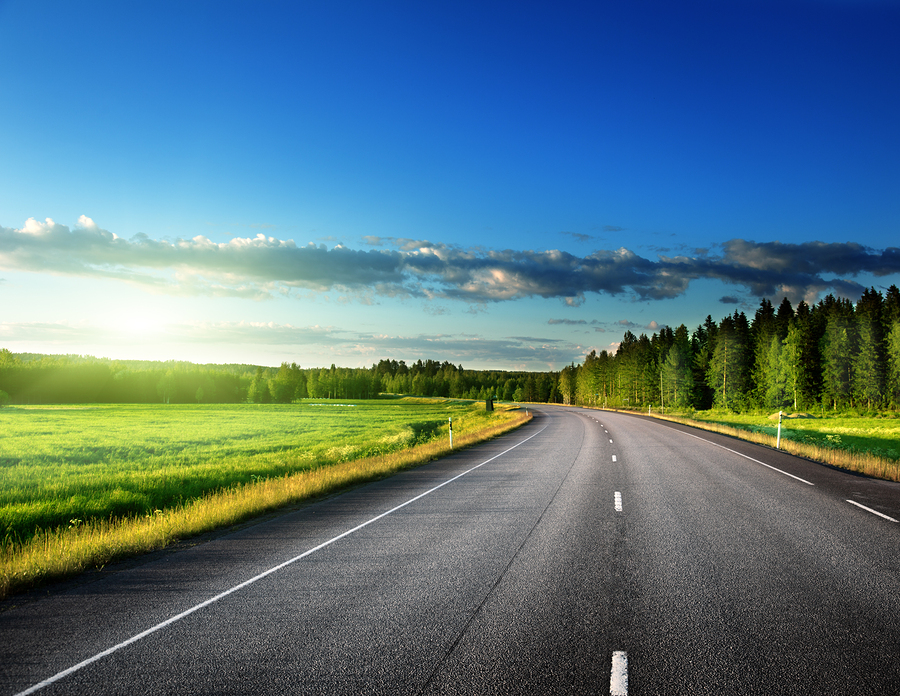 Asphalt pavement mixes are increasingly employing recycled materials and energy-saving warm-mix technologies.
According to a recent survey of mix producers conducted by National Asphalt Pavement Association (NAPA) and Federal Highway Administration (FHWA), 106.4 million tons of warm-mix asphalt—nearly a third of all asphalt pavement mix production—was used during the 2013 construction season. This marks more than a 533 percent increase in the material's use since 2009, the first year the survey was conducted.
Warm-mix asphalt is produced with a range of technologies that reduce production and placement temperatures, leading to various environmental, worker safety, and construction benefits.
The survey also measured use of reclaimed and recycled materials in asphalt pavements, particularly the material reclaimed from old roads and parking lots and recycled asphalt roofing shingles.
Last year, about 72 million tons of reclaimed asphalt pavement (RAP) and 1.7 million tons of reclaimed asphalt shingles (RAS) were used in new asphalt pavement mixes in the United States. Reclaiming and reusing the asphalt cement in RAP and RAS saved about $2 billion in 2013 compared to virgin asphalt binder. It also conserved more than 68 million tons of virgin aggregate.
Producers were also asked about ground tire rubber, steel and blast furnace slag, and other waste material repurposed into pavements. Although national estimates were not calculated, survey respondents reported using nearly 1.2 million tons of these materials in 2013 in the production of more than 6.6 million tons of asphalt pavement mixes.
"In the decade since warm mix was introduced to the United States, its adoption by industry and agencies has been remarkable," said Mike Acott, NAPA president. "Now we are looking to focus research and engineering on using warm mix in combination with greater levels of recycled materials to make our long-lasting, high-performance asphalt pavements even more sustainable."
The tons of asphalt pavement mixtures produced using recycled and reclaimed materials was predominately flat from 2012 to 2013, despite a 2.5 percent drop in total tons of asphalt produced during 2013 compared to the previous year. However, the percentage of tons produced using these materials was greater last year than 2012.
The survey drew on results from 249 companies with 1281 plants in all 50 states, the District of Columbia, and Puerto Rico, along with data from State Asphalt Pavement Associations for 38 states. Visit www.asphaltpavement.org/recycling.