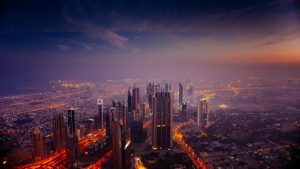 The American Society of Civil Engineers' (ASCE's) new book, Hazard-Resilient Infrastructure: Analysis and Design, Manual of Practice (MOP) 144, provides guidance and underlying framework for creating consistency across hazards, systems, and sectors in designing new infrastructure systems and enhancing resilience of existing ones.
Natural disasters including earthquakes, droughts, floods, and storms affect a large portion of the world's population. Infrastructure resilience and sustainability are critical system characteristics to prepare and endure as a society, ASCE said in a press release.
Using probabilistic methods for risk analysis and management of infrastructure projects, this MOP addresses uncertainties within a planning horizon timeframe effectively, including:
identifying and analyzing hazards, system failures, and associated probabilities and consequences including direct and indirect losses;
failure and recovery profiles quantification of resilience;
effects on communities;
economics of resilience; and
technologies for enhancing resilience for new and existing infrastructure.
"We designed this manual of practice to help foster consistent and coordinated infrastructure systems," said Bilal M. Ayyub, PhD, PE, Dist.M.ASCE, the MOP's editor. "The most important thing we can achieve is the building of resilient communities."
The examples and case studies will assist engineers, planners, researchers, and other community stakeholders as they make assessments, and plan and design decisions related to all types of hazards and infrastructure.