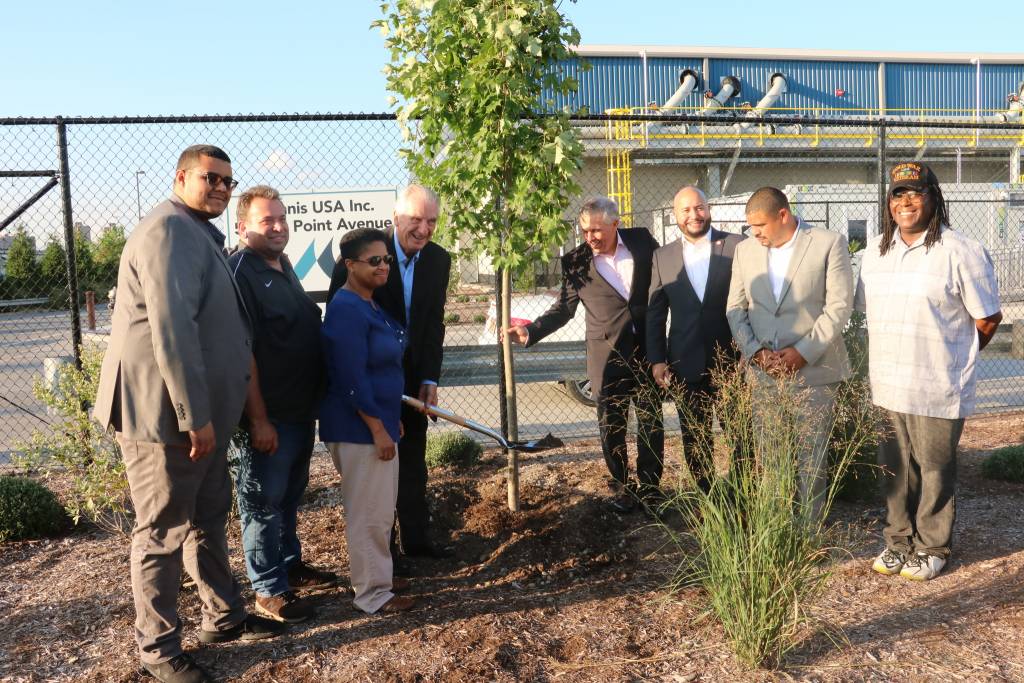 The first new industrial maritime project built on the South Bronx waterfront, New York, in more than half a century, is now open.
The newly constructed 9,290-m2 (100,000-sf), 24/7 operational terminal of a cement manufacturer can store up to 44,000 tonnes (43,305 tons) of cement, the equivalent of 1500 truckloads.
"Our Bronx terminal is more than just a new facility. In addition to building a new cement company, our Hunts Point location is reactivating a working waterfront while balancing the needs of the community, environmental habitat, and industry," said Jean Moreau, president and CEO of McInnis Cement. "Our goal was to set a new standard for development in the New York City harbor, placing a major industrial operation in harmony with a natural wildlife habitat and providing waterfront access for the citizens of the South Bronx."
An integral part of the waterfront is the 1-ha (3 acres) of wetlands, which allows the public to enjoy nature, while preserving the habitat for plants, birds, and fish. To create this habitat the shoreline was restored, a century old decayed pier system was removed, and a wave attenuator was installed to preserve the wetlands and protect the area.
This is the first project to become certified through the Waterfront Alliance's new, nationally applicable Waterfront Edge Design Guidelines (WEDG), a rating system and set of guidelines to create resilient, ecological, and accessible waterfronts.