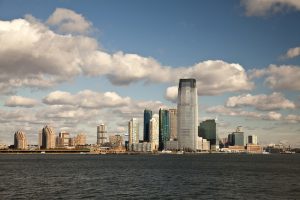 The State of New Jersey has adopted the 2018 International Codes (I-codes) by the International Code Council (ICC).
The I-codes are the most widely used and adopted set of building safety codes. The code council updates the I-codes every three years to incorporate the latest technologies. The codes are developed using an open, governmental consensus process in compliance with the Office of Management and Budget (OMB) A119 requirements for U.S. national voluntary consensus codes and standards.
The code council also develops a number of standards covering topics such as accessibility, energy efficiency, solar, bleachers and grandstands, log structures, storm shelters, residential dwellings in high-wind regions, and green construction using an American National Standards Institute (ANSI)-accredited process.
"Safety is the number one priority, especially in this day in age," said Stephen Jones, New Jersey's governmental relations regional manager at the code council. "The I-codes provide minimum safeguards for people at home, school, and in the workplace. Having the latest technology readily available in New Jersey helps protect its residents against building failures, hurricanes, tornadoes, floods, high-rise fires, and other modern-day disasters."
The latest model codes are designed to save both time and resources after a disaster occurs. Homes and buildings that are built in compliance with the most current building safety codes result in resilient structures that minimize the risks of death, injury, and property damage.