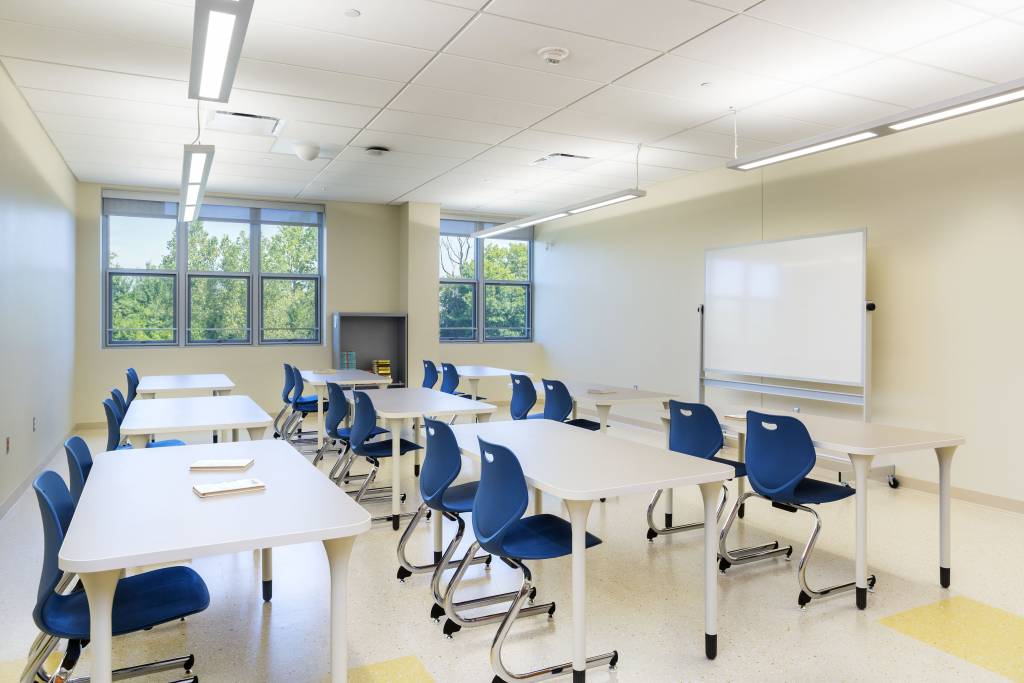 High Tech High School, a $150-million facility built to educate nearly 2,000 students has opened in Hudson County, New Jersey.
The grade 9-12 establishment is set on the 80937 m2 (20 ac) Frank J. Gargiulo Campus and holds more than 70 classrooms and specialty spaces.
"The Frank J. Gargiulo Campus will quickly become the gold standard for technical high schools across the country. Our design team, working collaboratively with our educators, have created something truly revolutionary. I know that it will serve our students and staff with the resources to drive learning to the next level," says Amy Lin-Rodriguez, acting superintendent of Hudson County Schools of Technology (HCST).
The new campus features a fabrication lab to help students explore spatial ideas through model building, a 120-seat black box theater, a 325-seat performing arts auditorium, 80-inch interactive monitors to replace and enhance standard chalkboard learning, and a TV production studio with a functioning control room. Outdoor features include a hydroponic rooftop garden where students will grow food to be used in the culinary kitchen lab.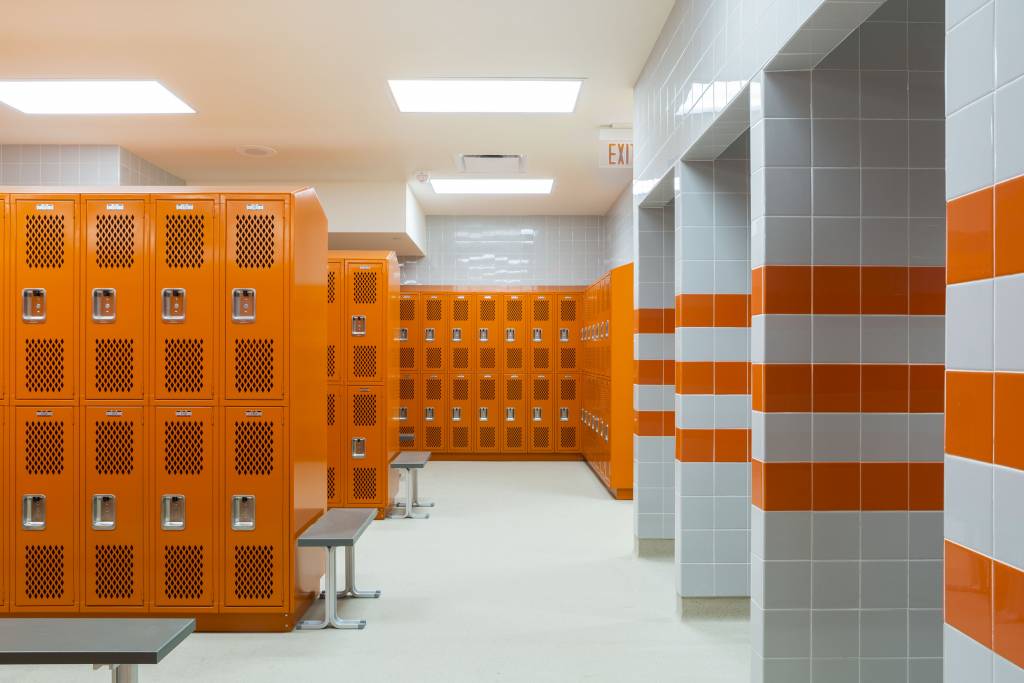 Additionally, water efficient landscaping, geothermal heating, a green roof, and wind turbines were implemented to reduce the amount of greenhouse gases and wastewater emitted from the campus and meet the Leadership in Energy and Environmental Design's (LEED) Gold standard.
HCST and RSC Architects began plans for the new facility more than 10 years ago. The Hudson County Improvement Authority (HCIA) managed the final design and construction, utilizing the design-build method to ensure a streamlined process.
According to Ted Domuracki, president of MAST Construction Services, Inc., the entire project was completed in 27 months.