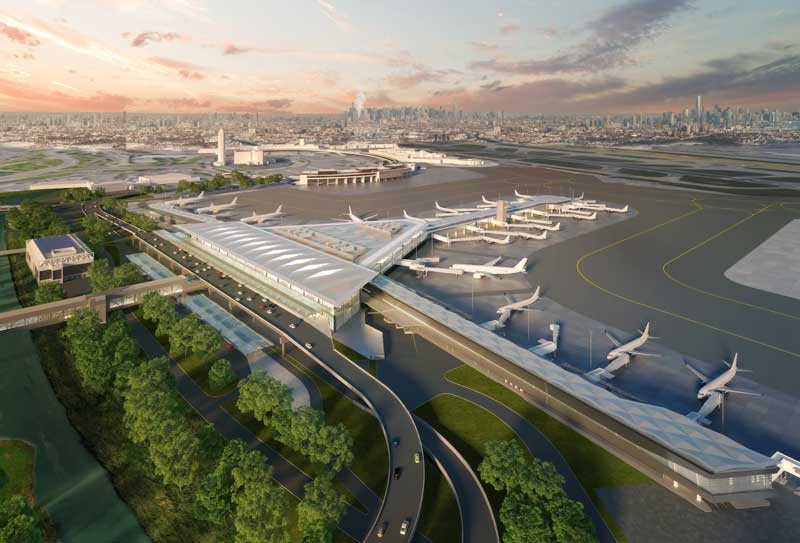 Global company Grimshaw Architects, in partnership with STV as lead design firm, will serve as lead design architect for a new 33-gate terminal at Newark Liberty International Airport in New Jersey. When complete, the $1.41-billion terminal will replace the airport's existing Terminal A.
The new Terminal One will feature 92,903 m2 (1 million sf) of space with gates spread across a two-level T-shaped building, as well as a pedestrian bridge to link the airport's monorail system to a new parking facility. The building will include ample space, which will allow for added passenger amenities, as well as more efficient check-in and security screening processes.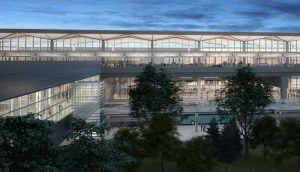 The airport currently has three passenger terminals—Terminals A, B, and C—all three of which were originally constructed in the 1970s and '80s.
"Newark has a rich architectural history dominated by the modular concrete structures of the existing terminals," said Mark Husser, Grimshaw partner. "Relating to this context while creating a light, modern, steel and glass building with open sightlines and natural light, the new Terminal One will be a world-class gateway serving an ambassadorial role for the New Jersey and New York region and establish a new trajectory for the future."
Terminal One is slated for a partial opening in 2021 and is expected to be fully operational by 2022. Additionally, the terminal will be expandable to meet future passenger influx in a 45-gate configuration.
To read more about the project, click here.