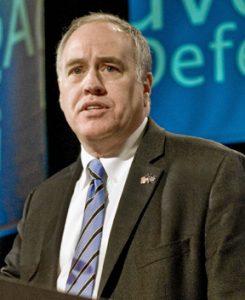 An audit released by New York State Comptroller Thomas P. DiNapoli found NYC Department of Buildings (DOB) needs to be more aggressive in its oversight, inspections, and use of enforcement powers to ensure violations are corrected, in helping prevent construction-related accidents, injuries, and fatalities.
"Construction is key to New York City's economy, but as the sector recovers from the COVID pandemic, the Department of Buildings needs to do more to prioritize workers' safety," DiNapoli said. "The agency has the obligation to make sure that contractors and building owners address safety and building code issues timely. It should make the necessary changes to increase its oversight and enforcement to help boost workplace safety."
From 2018 through 2020, 26 percent of all worker deaths in NYC were related to construction. The total number of construction incidents reported to DOB, between Jan. 1, 2018, and May 15, 2021, resulted in 36 deaths and 2,066 injuries.
Auditors visited 43 constructions sites in all five boroughs, of which 18 had active work in progress at the time. They found 77 safety issues at 16 of those sites, including no site safety manager, missing, or incomplete safety logs and inspection records, and no proof of workers receiving required safety training.
DOB had issued summonses for unsafe conditions at some of the sites, which appeared to mirror the auditors' findings on those sites. This indicated the agency's enforcement was not successful in getting contractors or owners to comply with the Building Code.
DOB has different levels of violations, based on the severity of the hazard, against which it can issue a summons. For example, the most serious Class 1 violations present an immediate hazard to life, health, safety, or property, and meant to be fixed immediately with a Certificate of Correction sent to DOB. Auditors found many Class 1 violations were still open 30 days after they were issued, giving DOB no assurance, the hazard was addressed.
If a contractor or building owner fails to certify they fixed a violation, DOB can issue a violation for failing to fix the problem and potentially a Stop Work Order. However, DOB did not often issue such violations.
Among its recommendations, DiNapoli's audit called on DOB to:
Identify high-risk contractors and construction sites and proactively inspect them.
Address inspection issues identified by the audit.
Create policies and procedures to issue summonses when builders fail to prove if they have fixed immediately hazardous conditions within the stipulated time.
Develop procedures and coordinate with the US Department of Labor's Occupational Safety and Health Administration (OSHA) and other agencies to identify construction site incidents.