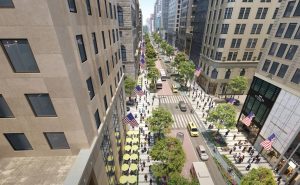 In December 2022, New York City Mayor Eric Adams launched a new visioning program for Fifth Avenue—from Bryant Park at 42nd Street to Central Park at 59th Street—to transform it into a pedestrian-friendly hub, following the success of the holiday season Open Streets program.
Starting Sunday, 4th Dec. 2022, the Open Streets program closed off a stretch of Fifth Avenue to allow only foot traffic and continued to do so for the next two Sundays of the month. Seeing the great public response to the program, a new vision is sought for the avenue, aiming to make it an inclusive public space and welcoming for pedestrians, cyclists, and mass transit.
Bringing together city government and community stakeholders across East Midtown, the process will draw on the years of study of this critical corridor—one of the world's leading shopping, office, and tourism destinations, and a key economic engine for the neighborhood and the city—to craft a plan to make Fifth Avenue more appealing to residents, workers, and visitors with world-class public space.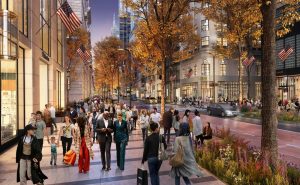 Early this year, New York City's lead agencies—the New York City Economic Development Corporation (NYCEDC) and the Department of Transporation (DOT)—will contract with a design firm to begin the process. Local stakeholders will convene as part of a vision plan, steering the group. In addition to city and state support, the plan will be funded in part by a novel public-private partnership, led by several Midtown stakeholders, including the Fifth Avenue Association, the Grand Central Partnership, the Bryant Park Association, and the Central Park Conservancy. As part of the planning process, the steering group will identify immediate and near-term improvements to the corridor using DOT's existing street design manual to better support local businesses, pedestrians, cyclists, and other road users—accelerating the work to turn Fifth Avenue into a world-class promenade and business boulevard.
"Fifth Avenue is the center of the greatest city on earth," says New York City Council member Keith Powers. "From Central Park to Bryant Park to Rockefeller Center, New Yorkers rely on Fifth Avenue to work, shop, visit, and live. That's why I've been calling for a new plan to reimagine and transform Fifth Avenue. Thanks to Mayor Eric Adams for having a big vision for New York City's most important avenue."