Ohio adds ACI's concrete repair standard to building code
by nithya_caleb | August 15, 2018 4:32 pm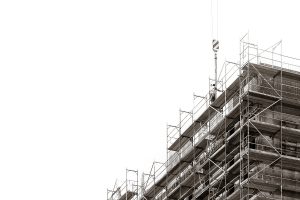 The Ohio Building Code (OBC) now references the American Concrete Institute (ACI) 562, Code Requirements for Assessment, Repair, and Rehabilitation of Existing Concrete Structures[2].
For commercial buildings, the Ohio Building Code is based on the 2015 edition of the International Code Council's (ICC's) International Building Code (IBC). The new changes add requirements for ACI 562-16 as follows:
evaluation and design of structural concrete repairs and rehabilitation shall be in compliance with Chapter 34 of the International Building Code and ACI 562.
Requiring ACI 562 means minimum requirements for public safety related to structural concrete are now being applied to existing as well as new buildings.
ACI states ACI 562-16 provides minimum performance requirements that address the unique nature of existing building construction.
Endnotes:
[Image]: https://www.constructionspecifier.com/wp-content/uploads/2018/08/bigstock-Detail-Building-Construction-242982517.jpg
Code Requirements for Assessment, Repair, and Rehabilitation of Existing Concrete Structures: https://www.concrete.org/store/productdetail.aspx?ItemID=56216&Language=English
Source URL: https://www.constructionspecifier.com/ohio-adds-acis-concrete-repair-standard-to-building-code/
---