by Norman F. Jacobs, Jr.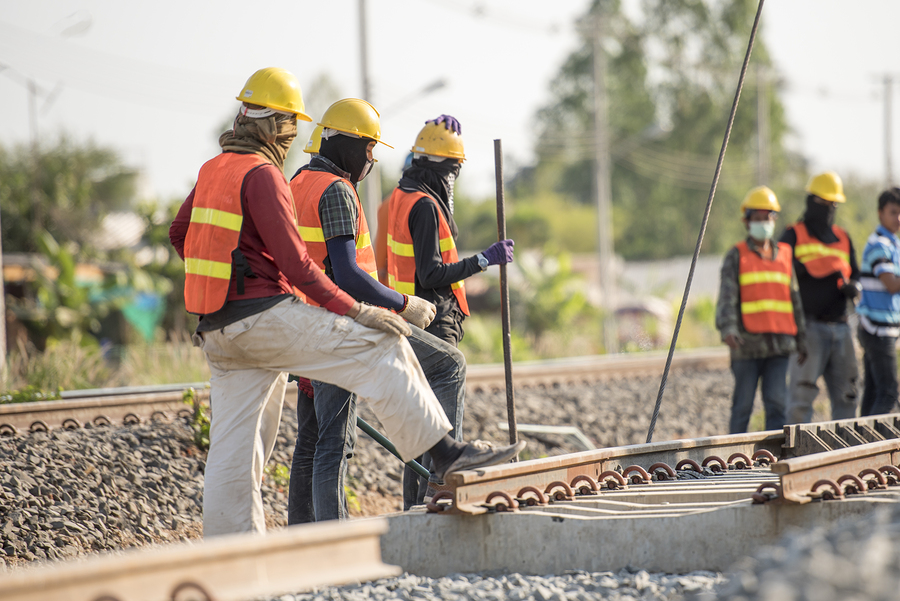 To rank the responsibilities of the construction project manager is, as Winston Churchill put it, "a riddle wrapped in a mystery inside an enigma." A person filling this role is walking into a volatile and dynamic business—a construction project is often a one-shot, time-limited, goal-directed major undertaking requiring the project manager to organize, manage, and control skills and resources.
The synergistic project manager is the one person who controls each and every activity on a particular project. The 'game plan' belongs to the project manager, and complete success or failure lies in his or her hands. The responsible project manager is the chief motivator of people and positive actions, who must take the initiative for all operations. He or she must prioritize risk management and always ensure adequate documentation is provided.
This article, the first in a four-part series, will give design/construction professionals an overview of what a project manager must do as the project progresses.
Personal qualities of a project manager
The 'human element' of project control is the essence of what is attempted in any project control system—superimposing a mechanical control structure on a group of people who are complex, independent, and not always trusting of the strategy. Before project managers can hope to succeed, the other individuals on the team need to understand what is being done, why it is happening, and what benefits they can derive from it. Any project control system will have to demonstrate an ability to really work for them, and show it is not designed to 'catch' the team and record their bad performance, but help them achieve good performance.
The project manager is responsible for ensuring an adequate project staff, and must motivate the team to complete any given project on time and within budget. This individual should show and encourage a rekindling of sprit and dedication to the profession of construction project management. In part, this is done through maintaining proper communication links within and outside of the project.
Setting objectives
Today's bold, complex architectural concepts and technology can influence construction activities in many ways, and the project manager must plan and organize orderly sequences of such activities according to time and resources. The term 'project manager' can be used to describe many functions, but this person's prime purpose is to do exactly what the title suggests: manage the project. His or her priority should be to ensure the project gets done on time and within budget. Project management might also be described as the judicious allocation and efficient use of resources to achieve a desired end—astute project management requires at least as much art as science, and as much human engineering as organizational abilities.
To begin, the project team of planners, designers, engineers, and construction project managers perform the constructability review.
Generally, in performing this review:
Design and construction project managers should be committed to the cost-effectiveness of the whole project, recognizing the high cost influence of early project decisions.
Project managers should use constructability as a major tool in meeting quality, cost, and schedule objectives.
Project managers should bring construction experience aboard early and weigh project risk. This means using experienced personnel who understand how a project is planned and built.
Designers should be receptive to improving constructability. They should request construction input freely, evaluate that input objectively, and study all specifications verbatim.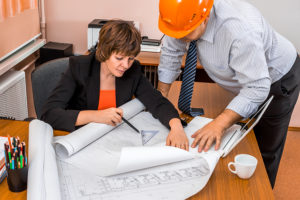 Constructability objectives include:
enhancing early scope;
minimizing scope changes;
reducing design-related change orders;
improving contractor productivity;
developing construction-friendly specifications;
enhancing quality;
reducing delays and meeting schedules;
coordinating all trades;
promoting construction safety; and
mitigating conflicts and disputes.
Once the constructability review is done, the project manager starts the procurement process with a review and critique of the project cost estimate. He or she then negotiates contracts with subcontractors and suppliers, develops the work breakdown structure (WBS), and obtains all input data for the critical path method (CPM) schedule from all contract parties, including the owner and architect. During the procurement period, it is crucial to obtain copies of all insurance policies and evaluate their relationship to risk in all documentation. (Risk management will be discussed in more detail in part 3 of this series.)
Quality control system
The architect is responsible for quality control on all plans and specifications during the process of developing project documents. He or she should also conduct site visits to ensure construction quality, and document those visits with written minutes showing the current status of the project.
The contractor must similarly develop a quality control management plan (QCMP) early in the project, and ensure all subcontractors and suppliers follow its requirements. This plan must involve all materials and work on the project.
The QCMP preparatory phase involves:
reviewing all contract requirements;
ensuring compliance of component material, personnel, and equipment with the contract requirements;
coordinating of all submittals; and
ensuring preliminary testing is accomplished.
The start-up phase of the QCMP must involve:
inspecting start-up work;
establishing standards for work;
providing training as necessary; and
creating a testing schedule.