Handling delays and schedules
Project managers must plan assiduously so they can be prepared to handle delays. Unnecessary delays can mean lost time and money, and possibly a trip to court. To fulfill this responsibility, one must understand the correct use of fragnets (i.e. fragments of a CPM network, used to define delays or disruptions) and time impact analysis (TIA, used to determine time lost on a project). Construction methods have traditionally been characterized by low management technology; planning and scheduling techniques have been rudimentary, and delays taken in stride. It is now possible to mitigate this, so all monthly CPM schedule updates must be critiqued as they relate to delays or impacts.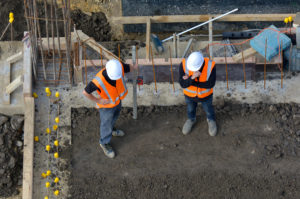 Acceleration should not be overlooked either. This occurs when a contractor's work is expected to be completed earlier than the contract's period (whether the original contract or an extended version). It is a fundamental principle of construction law a contractor is entitled to the entire contract time—along with any justifiable extensions—to perform and complete the contract. Therefore, when an owner reduces a contractor's allotted time to perform any schedule activity, forcing the contractor to finish said activity prior to the CPM schedule date, this is called acceleration.
The doctrine of construction acceleration stresses the importance of timely, properly requested extensions of time. In order for a contractor to prove construction acceleration occurred, it must demonstrate proper notice of the delay was given to the owner, and that an extension of time was requested. Failure to adhere to these notice requirements may preclude a contractor's constructive acceleration claim. For example, in District of Columbia v. Organization for Economic Growth, Inc., 700 A. 2d 185 D.C. App. (1997), a contractor had to waive its constructive acceleration claim because it did not provide written notice of the claim within 20 days as required.
The owner's order to accelerate need not be a specific and direct command to do so. Rather, the primary inquiry is the degree of pressure or coercion imposed by the owner upon the contractor to accelerate its work. In one case, Hurst Excavating, Inc., ASBCA No. 37351, 93-1 BCA CCH 25,893 (1993), the owner's introduction of interim milestone dates that were not originally part of the contract qualified as a directive to accelerate the project, entitling the contractor to the acceleration cost.
Properly updated CPM schedules are a useful tool for documenting acceleration claims. In fact, most project managers use some form of CPM schedule for managing and assessing project performance with respect to time. These schedules are admirably suited to the construction industry, because they provide a more precise approach than the conventional bar chart that previously formed the basis of construction planning and control. The effective management of a construction project, as well as the successful presentation of an acceleration claim, hinges on analysis of the project schedule.
The use of CPM techniques to demonstrate and evaluate time-related claims on construction projects is widely accepted. For example, TIA can be used to support acceleration claims, as well as those relating to impacts or delays. At the outset, the contract parties must look at the contract and scheduling specifications for guidance on the presentation and evaluation of such claims, and study the different scenarios required to prove any impact or delay on the project.
Implementing network techniques such as TIA can provide some crucial advantages, as follows.
Network schedule techniques allow critical activities of work to be identified. Various critical paths are visible, and those impacted by delay can be easily recognized. Float time—including float time that expires as project conditions change—can also be identified.
Network schedule techniques provide a basis for isolating the planned performance time of each party involved in a project.
TIA provides a means for proving certain work was delayed, as well as isolating and quantifying delay periods.
When impacts or delays occur, TIA can assist in determining corrective action.
TIA aids in creating and preserving evidence of plans, delays, impacts, and actual performance.
In the next installment of this four-part series, this author explores the project manager's role in document and contract management.
 PROGRAM MANAGEMENT VERSUS PROJECT MANAGEMENT
Project managers manage projects, while program managers manage a portfolio of projects. Programs also usually span a far greater duration than projects. These might seem like arbitrary differences, but managing a program involves long-term strategic planning not required with a project. The ongoing nature of programs also means they require continuous process improvement, and program managers are often responsible for delivering results tied to the organization's financial calendar, as budget planning, management, and control is significantly more complex in this context.

Additionally, programs are typically governed by a senior board providing direction, oversight, and control—program managers must have influence at this level. They must facilitate resolution of disagreements between executives, and ensure the governance board provides achievable objectives. Projects have a similar structure, but are less governance-intensive, and typically have a more straightforward budget.

Finally, program change management is an executive leadership capability. Projects employ a formal change management process, but program change is more difficult to manage, as this is driven by an organization's strategy. Programs are subject to market conditions and changing business goals. All project managers must know the strategies and 'game plan' of the program manager in order to protect their position.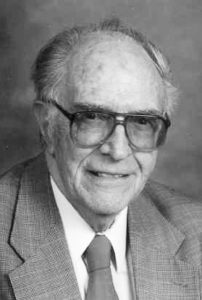 Norman F. Jacobs, Jr. formed Jacobs Consultant Services in 1981 to provide a variety of construction services including cost management, schedule control assistance, project management, and claims preparation and negotiation. Prior to this, Jacobs provided design-build, construction management, and general contracting services for over 30 years, in a variety of capacities ranging from estimator to president and board member. He has chaired Virginia's Associated General Contractors (AGC) Documents Committee, has presented seminars on construction legal subjects with the Virginia Bar Legal Committee, and is a past president of the CSI Richmond Chapter. Jacobs can be reached via e-mail at JCSCPM@aol.com.