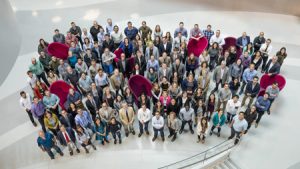 Boston-based Payette is the recipient of the 2019 Architecture Firm Award. Every year, the American Institute of Architects (AIA) recognizes one firm that has produced notable architecture for at least a decade.
According to AIA, Payette challenges conventional hypotheses and cultivates design innovation without preconception. The think-tank environment established by the firm bolsters a spirit of entrepreneurship and discovery leading to work exemplifying architectural excellence and the higher ideals of service to humanity.
One of Payette's projects is the Interdisciplinary Science and Engineering Complex at Northeastern University in Boston. The building's dynamic skin was developed through custom software that accurately simulates solar performance, allowing the optimization of its sunshading. Inside, offices are cooled through a cascade air system where air is drawn down through the building's atrium, recycled, and fed into the high-energy research spaces.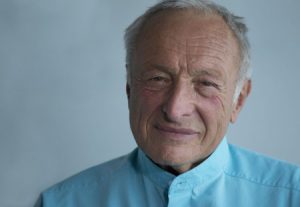 "The importance and contribution here of Payette is that they are today taking some of the most energy intensive and technologically challenging building types we have to new levels of design and integrated performance," wrote Stephen Kieran, FAIA, supporting Payette's nomination. "The breadth and depth of this transformation position Payette as a model for future practice."
The AIA also honored Richard Rogers with the 2019 AIA Gold Medal award. The award recognizes an individual whose body of work has had a lasting influence on the theory and practice of architecture. Rogers' influence on the built environment has redefined an architect's responsibilities to society, said AIA.
His buildings are known for their detailing rigor, extreme flexibility, and technology-driven sustainability. His recent work includes Terminal 4 at Barajas Airport, in Madrid, Spain, and the recently completed 3 World Trade Center in New York City.