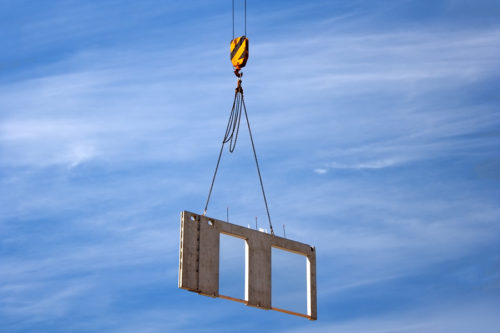 The Precast/Prestressed Concrete Institute (PCI) has released the eighth edition of the PCI Design Handbook: Precast and Poststressed Concrete.
Based on the latest research and a consensus of engineers in practice, the handbook provides easy-to-follow design procedures and numerical examples. Additionally, it features updated design aids using ACI 318-14, Building Code Requirements for Structural Concrete; ASCE 7-10, Minimum Design Loads for Buildings and Other Structures; the 2015 International Building Code (IBC); and other industry standards.
"Whether a newcomer to precast design or a seasoned practitioner, the eight edition of the PCI Design Handbook will not disappoint," says Tim Salmons, handbook's chairperson. "It lives up to its reputation as the ultimate design authority for precast/prestressed concrete with comprehensive treatments for industry-specific challenges coupled with cutting-edge design techniques."
PCI West and PCI Mountain States will host their board meetings later this month at the World of Concrete in Las Vegas. PCI will also hold a reception on January 23 to coincide with the event. For registration information, click here.
For more information on the handbook, click here.