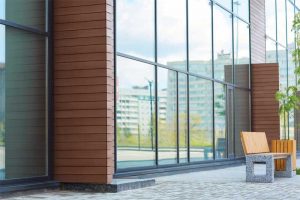 By Eric Atkins, CEP, AIA
Water, wind, and ice—while their force and formidable power continue to threaten even the best laid structures, building science and cladding products has come a long way in the defense against weather damage. Moisture causes issues like mold, rot, and long-term structural decay. For these reasons, it is critical to defend against potential moisture issues that can cause harm to a building's aesthetic and structural integrity, posing a threat to occupant health and safety.
The case for moisture management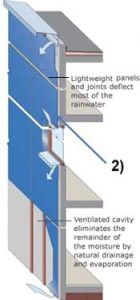 The American Society for Testing Materials (ASTM) reports, "about 90 percent of all building problems are associated with water in some way." This statistic highlights the need for deliberate and comprehensive moisture management strategies for exterior wall assemblies and products that can stand up to the elements.
Moisture management strategies start with control measures to mitigate the intrusion of moisture. It is important to analyze the various states of moisture (i.e. liquid, ice, and vapor), and to be aware of the areas where water can infiltrate the building envelope.
The four major transport mechanisms of moisture into the building envelope are wind-driven precipitation, water vapor in the air (including interior air), built-in or stored moisture, and liquid-bound ground water driven by capillary action and gravity. Other drivers include gravity, pressure differential, stack effect, air leakage, and the location of building components within the structure's envelope. In some situations, there could be competing strategies for managing these that create new problems (trapped moisture). This must be avoided.
The key to effective moisture management is to limit water penetration and to provide an escape route for moisture that gets in the building envelope. The building envelope must be designed with this in mind. From a cladding perspective, a rainscreen assembly is a practical option to achieve a high-performing building envelope.