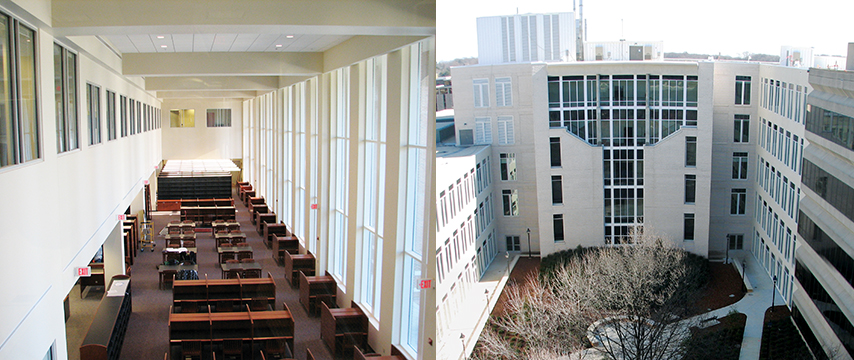 The right glass for the project
In the current UFC 2013, ASTM F2248, Standard Practice for Specifying an Equivalent Three-second Duration Design Loading for Blast-resistant Glazing Fabricated with Laminated Glass, is applied to the level of protection, explosive charge weight, and standoff distance to arrive at an equivalent three-second-duration design loading. In turn, this equivalent load is used to select the glass make-up. Protective Design Center (PDC) Technical Report 10-02 should be referenced for charge weights and standoffs beyond the ranges of ASTM F 2248 and ASTM E1300, Standard Practice for Determining Load Resistance of Glass in Buildings.
Other ASTM standards are referenced within ASTM F2248 to help ensure consideration of all factors affecting glass selection. In many cases, key factors affecting glass selection are not all blast-related, and may include:
size or aspect ratio constraints in glass fabrication;
aesthetic considerations such as flatness or available coatings;
energy efficiency;
acoustic performance; or
resistance to wind loading.
The glass makeup resulting from application of these selection criteria can be stronger and stiffer than the minimum acceptable glass makeup prescribed by ASTM F2248 or commonly used software based on the criteria outlined therein. Stronger, stiffer glass can have a significant effect on structural design of the window framing used to support it, as detailed in the following paragraphs. It is vital framing design be based on the glass makeup actually being employed—not on the minimum acceptable makeup meeting blast hazard mitigation requirements.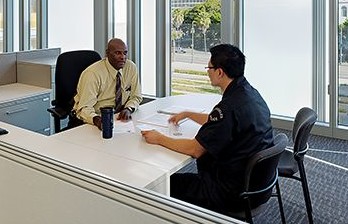 Glass support must comply with glass bite or structural silicone joint width requirements of ASTM F2248. For structural silicone glazed systems, joint width must be equal to the larger of 9.5 mm (3⁄8 in.) or the thickness of glass to which it is adhered, but not larger than two times the thickness of the glass to which it is adhered. The minimum allowable thickness of the joint is 4.8 mm (3⁄16 in.).
For monolithic laminated glass, structural silicone must be applied to both faces, while for insulating glass units (IGUs) with laminated glass as an inner ply, structural silicone shall be applied to the inboard face. With systems that do not utilize structural silicone, the window framing must provide glass bite equal to two times but no more than four times the thickness of glass to which it is adhered.
Dynamic analysis can be provided, indicating adequacy of the glass bite across the full range of unit size variation. The analysis has been validated by shock-tube and open-arena testing at laboratories accredited specifically for blast testing.
UFC 2013 (as well as all previous versions of the standard) indicates a clear preference for blast hazard-mitigating window and skylight assemblies that incorporate laminated glass or polycarbonate as an interior layer. Section 2-4.15 "Alternate Window Treatments" states in part:
Standard 10 does not allow for the use of window treatments such as fragment retention films and blast curtains where buildings are required to meet these standards. The primary reason for that is the fact that such solutions commonly have much shorter design lives than laminated glass windows, which requires their replacement multiple times as compared to laminated glass windows. Laminated glass, while more expensive initially, is less expensive over its lifecycle.