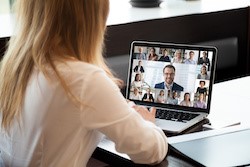 Registration is now open for the Fenestration and Glazing Industry Alliance (FGIA) Leadership Development Program. Training will begin this spring with a new participant level and an advanced training level.
The new participant level consists of eight monthly leadership training sessions, including four on foundational topics and four on core content. These sessions include:
Foundational Topics
Understanding the leadership spectrum;
Finding key character strengths;
Communicating with all personality types; and
Setting expectations with people.
Core Content
Gaining buy-in;
Having effective accountability discussions;
Leading with better self-awareness; and
Setting goals by personality type.
New participant training is available monthly, beginning April 13. Registration is required by March 31.
The advanced level is made up of four monthly training sessions centered around higher-level core content. These sessions include:
Establishing personal values proposition;
Examining how successful people think;
Developing mental toughness to deal with stress and setbacks; and
Setting personal goals.
Advanced training is only available to previous program participants or individuals with direct reports in their professional roles. Training begins on May 18. Registration is required by March 31.