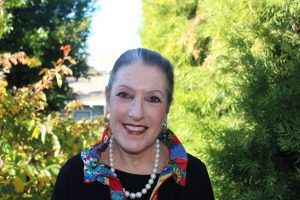 Rona Rothenberg, FAIA, has been awarded the 2020 Thomas Jefferson Award for Public Architecture from the American Institute of Architects (AIA).
The award recognizes architects, public officials, or other individuals who design distinguished public facilities and advocate for design excellence.
By applying her unique background and affinity for justice, Rothenberg, has distinguished herself as a tireless servant who advances public architecture, as she puts it, "from the inside out."
By leading with an unwavering drive to instill design excellence and best practices, Rothenberg has been a guiding force in shaping California's public realm through her work as the senior program manager for the state's daunting courthouse building program, AIA said. Her leadership has influenced countless institutional campuses and buildings across the country, demonstrating that public architecture can vastly improve the lives of citizens who rely on it.
"She has set an exemplary example as an architect in nontraditional practice and has demonstrated considerable leadership as an architect in government service by passionately advocating for the value of design, historical preservation, and sustainability," wrote Benjamin Kasdan, AIA, 2019 AIA California president, in a letter supporting Rothenberg's nomination. "Her work has greatly enhanced the user experience concerning justice and related institutional facilities for the benefit of the public."