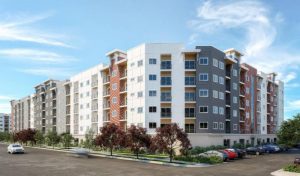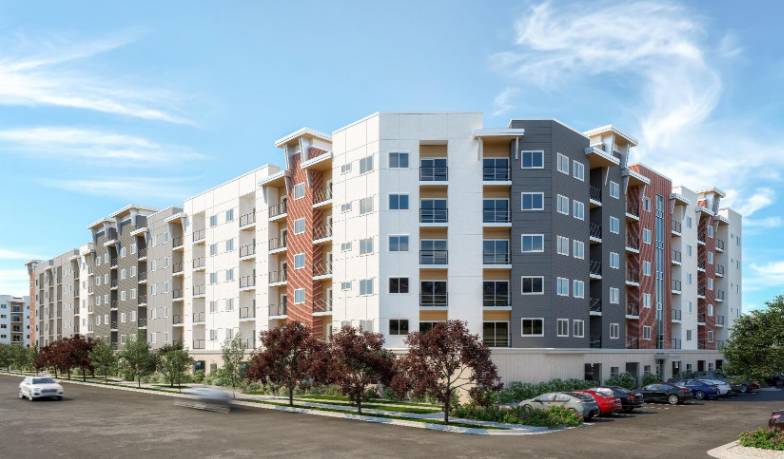 Salt Lake City, Utah's Draper suburb will be welcoming a new mixed-use, multi-family community complex to help meet its expanding population.
Located at 12300 Pony Express Road, the development will include three six-story buildings with 423 apartment units, over 1087 m2 (11,700 sf) of ground-floor retail, 703 parking spaces and a variety of desirable community amenities such as a fitness center, business center, pool, pickle ball court and dog park, along with rooftop terraces of unobstructed views of the Wasatch Mountains.
The multi-family community will benefit from its central location within the "Silicon Slopes," the bustling employment hub which has seen a surge in population growth driven by the rapid expansion of high-income jobs in the technology sector. Located only 18 miles from downtown Salt Lake City, it will also be in close proximity to the area's popular ski resorts.
Canyon provided $23.7 million of preferred equity for this project, which also secured a senior syndicated construction loan led by CIBC Bank USA. Underwriting and financing was arranged by LGA Capital. The multi-family community will begin construction immediately and is projected to be open for first move-ins by year end 2023.