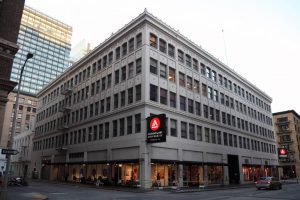 Academy of Art University has entered into a partnership with the Northern California chapter of the Institute of Classical Architecture and Art (ICAA).
The partnership will launch during the spring 2022 semester and will see a shared curriculum of classes in the principles of classical architecture and design. In its initial phase, these will be made part of the curriculum of first-year students studying interior architecture and design, architecture, and landscape architecture.
Through its collaboration with ICAA, Academy of Art University will become one of the only art institutes in the country to offer a curriculum combining progressive and contemporary architectural study, underpinned by the broader historical study of classical principle and design. It not only seeks to expand student exposure to classical design fundamentals within its architectural study programs, but it also expects to reach wider programs including graphic design and game development, students of which will be able to build industry skills through experience with classical design.
"We see this partnership as a wonderful and genuinely unique opportunity for Academy of Art University students on the West Coast and internationally," said Nancy O'Connor, executive director of the ICAA's Northern California chapter.