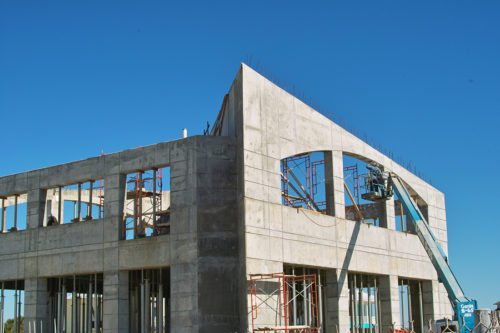 The Slag Cement Association (SCA) is accepting nominations for its Project of the Year Awards. Since 2010, SCA has recognized construction industry professionals in the United States for innovative use of its namesake material.
The competition is open to all projects completed or scheduled to be completed between January 1, 2016 and December 31 2017. Participants will be recognized in categories of architectural design, durability, green design, high-performance, innovative design, and sustainability. Winning projects will be honored at the American Concrete Institute (ACI) Convention to be held in Salt Lake City in March.
"It is important to acknowledge the outstanding and innovative use of slag cement in projects across the United States," says Ed Griffith, president of the SCA. "The construction industry looks to these projects each year as examples of the increased durability, resilience, and sustainability that slag cement brings to a concrete mix design."
The nomination deadline is November 30. For more information and details about how to apply, click here.